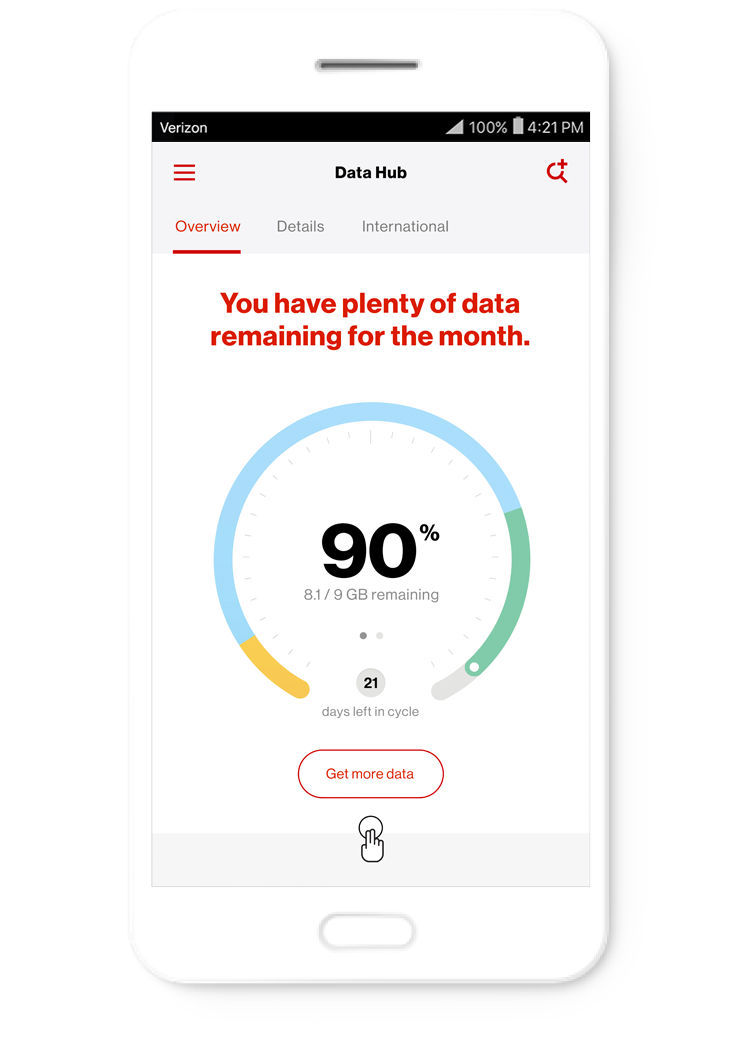 Control your data in The Data Hub
Clearly see how much data is being used, who is using it and how to get more when you need it. And Carryover Data lets you keep your unused data for another month.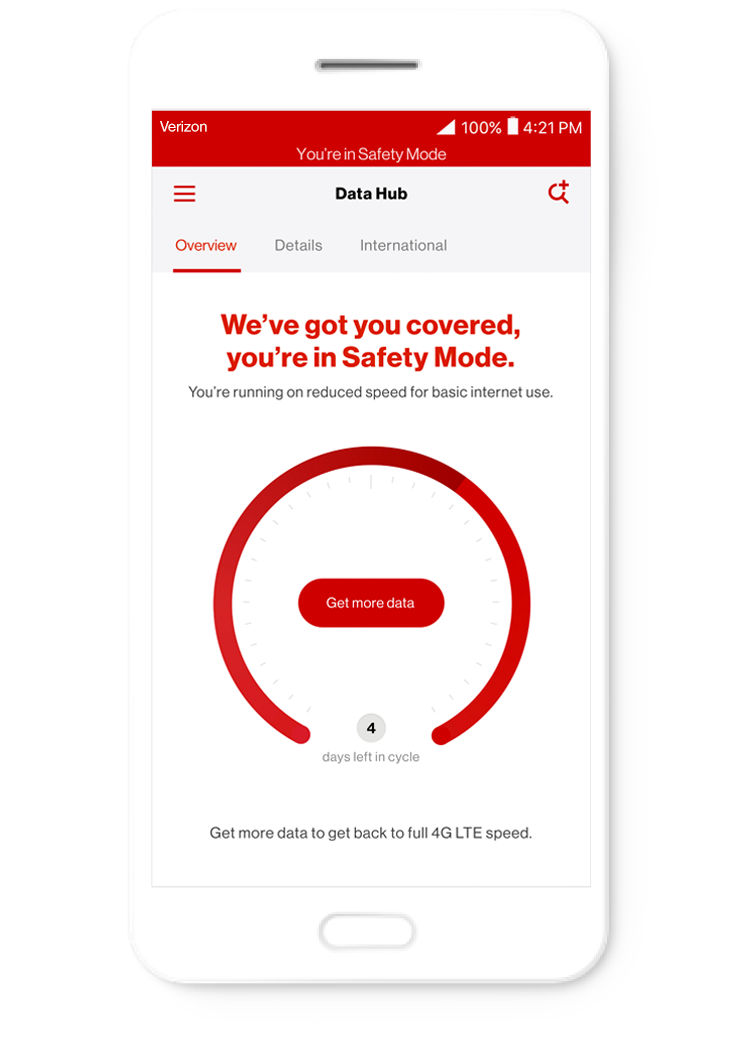 No surprise overages with Safety Mode
Choose Safety Mode and stay online even after you've used all your data for the month. You can add more data whenever you're ready to get back to 4G LTE speed.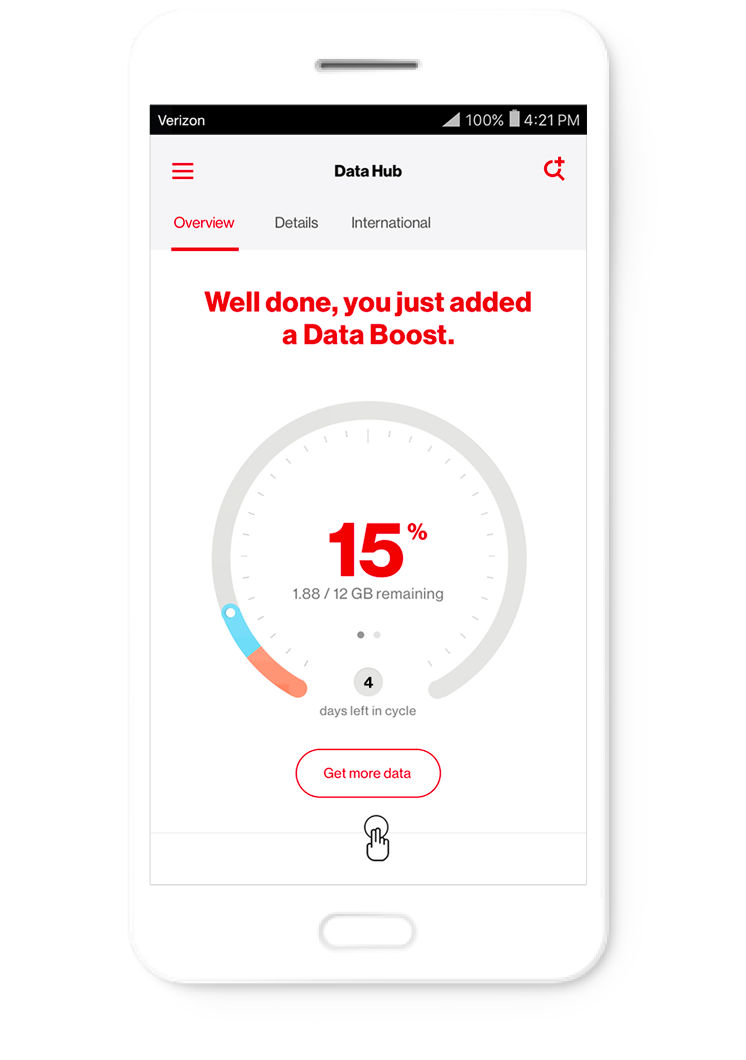 Buy data on demand with Data Boost
Data Boost lets you buy extra data whenever you need it.