Digital Marketing Executive Lee Odden's Must-have Apps
TopRank Online Marketing CEO shares his go-to mobile apps.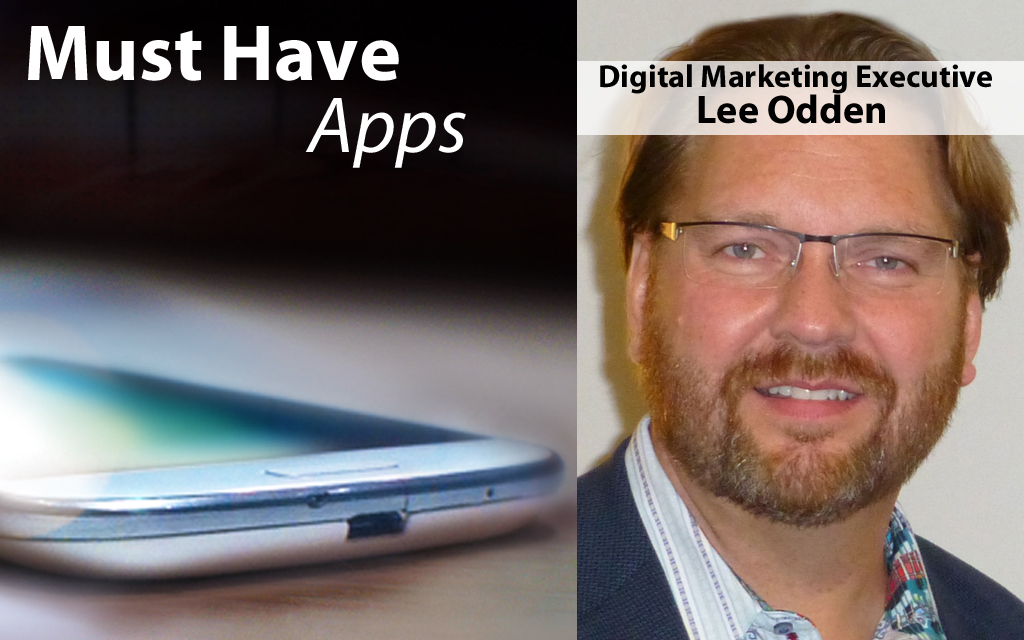 As the CEO of TopRank Online Marketing, a digital marketing agency that serves clients throughout the United States and parts of Europe, Lee Odden is a world-traveling presenter and author. We caught up with him between speaking engagements in New York and San Diego and asked him to share his top apps.
1. HootSuite – This is my on the go, social media command central. HootSuite gives me access to multiple Twitter accounts for reading, sharing and scheduling tweets.
2. LinkedIn – If you're in business, your business needs to be on LinkedIn. I check LinkedIn Pulse every morning to see what my business network is talking about, read messages and check invites to connect. (LinkedIn is one of my company's clients, too.)
3. Jelly – Got questions? Have answers? Then Jelly is for you. People ask anything on Jelly. I can get answers to some tough questions, like the identification of an artifact I bought at a Chelsea Flea Market -- it's a decorated dung-dkar from Tibet. Who knew? Jelly did.
4. ComicBook! – When I have photos, and time to kill (car wash, waiting for takeoff or landing), then ComicBook! is one of the apps I turn to. I can choose any panel layout and add my photos with halftone filters to make them look like real comics. There are pre-made graphics and fonts to add some "Wow! Pow! Zoom!" to my comics too; then I can share my creations directly with my phone or on Facebook.
5. Paper – This is a news app from Facebook that could also be called Super Swipe, because I do a bit of swiping to read my visualized Facebook news feed plus other pre-set categories of information from Facebook, with stories curated by their popularity.
6. Vine – Working in the social media world has dramatically shortened my attention span -- to about six seconds. Imagine how happy I was to find an app full of six-second videos. Actually, if you follow the right people, Vine is an incredible repository of creativity that I draw inspiration from. Plus now I know where my kids learned the Gummy Money song from and who Bat Dad is.
What are your favorite apps? Let us know on Twitter at @VZWnews or @VZWkaren.
This is part of the Verizon Wireless "Must-have Apps" series, which provides insights into the apps that people use every day to embrace the mobile lifestyle.