Sump Pump Failure? Pump Alarm is here to help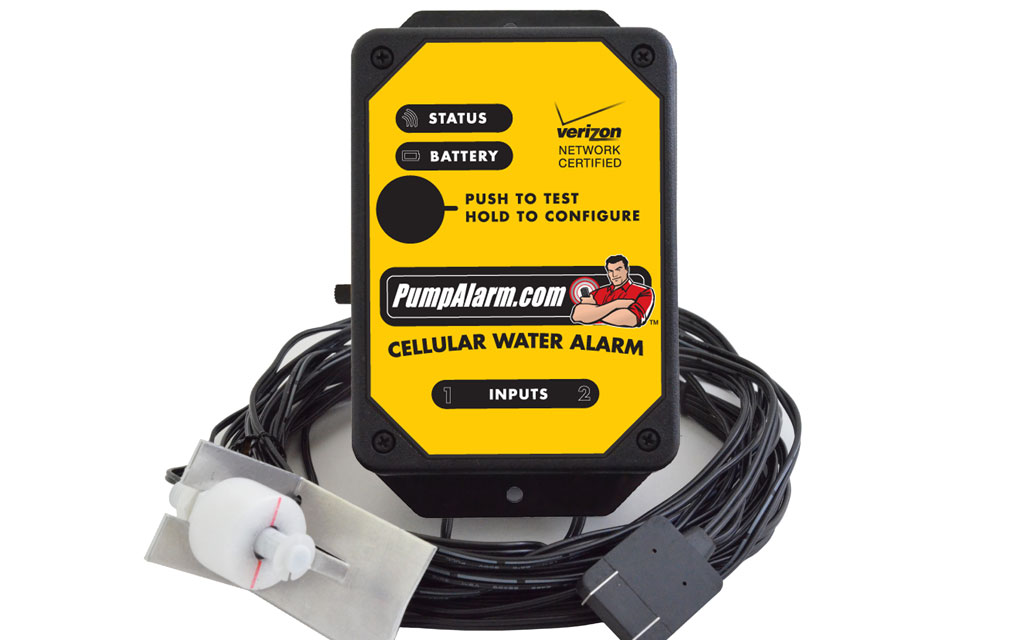 You're thousands of miles from home at a sunny beach, but your online check of the weather app tells you that a storm and subsequent flooding has hit your hometown hard. Now, you're fretting about the sump pump back home in the basement.
A wireless device that attaches to your sump pump is now available in Home Depot stores and can help prevent home flooding and costly repair expenses. It was recently profiled in The Indianapolis Star.
PumpAlarm.com, an Indiana-based company, teamed with Verizon to create an alarm that allows property owners the ability to remotely monitor sump pumps, low temperatures, and power outages with alerts via text message to their mobile device. It is available in 96 Home Depot stores in Indiana, Michigan, Kentucky, and Ohio.
The device is the invention of Hoosier Tom Ward, who started his career in the control and telemetry industry when he was a 19-year-old co-op student with Honeywell.
"Pump Alarm offers a great opportunity for homeowners to keep their homes safe in a simple and convenient way through a mobile device," said Ward, CEO of PumpAlarm.com. "Cellular is key to residential applications and a cost-effective choice for homeowners."
According to the most recent data from the American Housing Survey of the United States, nearly 43 percent of U.S. homes have basements where sump pumps are installed. Indiana has been particularly hard hit by rain and flooding this season that's caused considerable property damage. The product's built-in wireless capability bypasses power outages giving homeowners an immediate notification when the power goes out and when it returns.
"Pump Alarm is a great innovation in home monitoring and designed with a reliable cellular network to keep properties safe from the kind of harm that can be caused by disastrous events, including the unprecedented flooding that has occurred in Indiana," said Aimee Novak, Director of Strategic Sales for Verizon in Indiana.
The device also went through Verizon's rigorous certification process at Intertek to ensure functionality and results. Ward's company is a partner in Verizon's Innovation Program, which is designed to help innovators leverage technology.
How does it work?
If a sump pump begins to fail or electricity is shut off, a homeowner receives a text message via mobile phone in order to respond immediately. The alert allows that person to call a plumber immediately – or to reach a relative or other caretaker to respond. Typical water and power alarms just buzz, beep or sound a siren. But if you're not home, who can hear it?
The Pumpalarm.com Cellular Water Alarm is just a little larger than a smartphone and weighs less than seven ounces. The solution is also fairly affordable for a homeowner or small business – $219 for the device.
Testimonials filed online by those who've purchased the product have subject headers like this one: "Worries and stress melting away … "
If you'd like more information about this innovative home solution for the "Internet of Things," please visit www.pumpalarm.com.