Volume Controls - Samsung Gusto™
Adjusting volume controls can help if you're not getting notifications/ringing/vibrating when receiving calls/texts/emails. Our Troubleshooting Assistant can help you with other device issues if you aren't currently using the tool.
From the main screen, press the Volume buttons (located on the left side) to adjust the volume.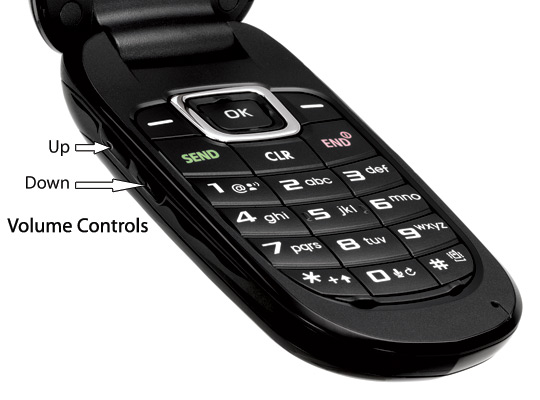 From the main screen, press OK to choose Menu.
Select Settings & Tools then press OK.
Select Master Volume then press OK.
Select a setting then press OK to choose SET.

High
Medium High
Medium
Medium Low
Low
Vibrate Only
Alarm Only
All Sounds Off
From the main screen, press OK to choose Menu.
Select Settings & Tools then press OK.
Select Sounds Settings then press OK.
Select Keypad Volume then press OK.
Select a setting then press OK to choose SET.

High
Medium High
Medium
Medium Low
Low
Off
Last Modified: December 5, 2013