You rely on our high quality wireless communications service and we strive to continually provide it for you.
Ensuring Reliability. With tens of millions of customers, it's our responsibility to upgrade and improve our network, services and practices, so you can continue to trust the network. With this in mind, we've implemented Network Optimization practices that will affect a very small percentage of customers.

Optimizing Our Network. Our Network Optimization practices for customers with 3G devices on unlimited data plans ensure that you can count on the reliable network you expect. To optimize our network, we manage data connection speeds for a small subset of customers - those who are in the top 5% of data users and have 3G devices on unlimited data plans - and only in places and at times when the network is experiencing high demand. This ensures that all customers have the best data experience possible.

95% of our data customers are not impacted. Those who are in the top 5% who have 3G devices on unlimited data plans may experience managed data speeds when connected to a cell site experiencing high demand after reaching certain data-usage levels in a bill cycle. These high data users will feel the smallest possible impact and only experience reduced data speeds when necessary for us to optimize data network traffic in that area.
Helpful Tools to Manage Your Wireless Data Experience.
My Verizon and My Verizon Mobile - Monitor data usage in real-time by logging on to My Verizon from a computer or My Verizon Mobile from your device. My Verizon also lets you analyze the amount of wireless data used by each line on your account. Simply "Run Account Analysis" in My Verizon and then click on "Data Usage" for a breakdown.
Data Usage Calculator - Do you stream music? Surf the web? Upload photos? How much data do you use, and how much do you want to use? The data usage calculator breaks down the common features and activities so you can easily estimate how much data you might use each month.
#DATA - Check data use by dialing #DATA and pressing send from your Verizon Wireless phone and you'll get a free text message with data information. While this tool will not show up-to-the-minute data use, it is a great way to quickly check your general data use amounts while on the go. For real-time data use information, go to My Verizon.
How To Track and Manage Your Wireless Data.
In addition to the tools and widgets, this video guide can help you manage your own wireless use.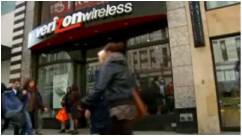 "It's Easy to Track Your Wireless Usage." Here's a quick explanation of how to easily check and monitor your wireless use. Our store and customer service reps give the low-down on easy shortcuts you can use to check data, text and minute use, and account balances from your Verizon Wireless phone.
ANSWERS: Frequently Asked Questions
Why did you implement Network Optimization practices for customers with 3G devices on unlimited data plans?
We are well known for our wireless networks and we are dedicated to ensuring that our customers have the best wireless experience possible. Our network is a shared resource with tens of millions of customers. We implemented Network Optimization practices to ensure that all of our customers have the positive experience they expect.

Am I affected by Network Optimization?
Only a small percent of customers will be affected. To be affected, you must be a data customer who is among the top 5% of data users and have a 3G device on an unlimited data plan.

What about the other 95% of data customers?
The overwhelming majority of our data customers, 95%, are not impacted at all. The relatively high data consumption of just a small portion of data users could cause congestion for the rest of users, so we're making this improvement to ensure that everyone continues to experience the nation's best, most reliable network.

Is this the same as throttling?
No, this is not throttling.

How is this different than throttling?
The difference between our Network Optimization practices and throttling is network intelligence. With throttling, your wireless data speed is reduced for your entire cycle, 100% of the time, no matter where you are. Network Optimization is based on the theory that all customers should have the best network possible, and if you're not causing congestion for others, even if you are using a high amount of data, your connection speed should be as good as possible. So, if you're in the top 5% of data users and have a 3G device on an unlimited data plan, your speed is reduced only when you are connected to a cell site experiencing high demand. Once you are no longer connected to a site experiencing high demand, your speed will return to normal. This could mean a matter of seconds or hours, depending on your location and time of day.

How will I know if I'm in the top 5% of data users?
As of October 2014, the top 5% of data users were using 6.5 GB or more of data each month.

I'm a small business customer, will this affect me?
Anyone with a 3G device on an unlimited data plan and in the top 5% of data users is subject to Network Optimization. If you think this will impact your business, contact your sales representative or go into your local Verizon Wireless Communications Store to discuss other service plans to meet your needs.

Does this affect my calling? Texting?
This will not affect your texting or voice calls.

Once my data speed is reduced, am I going to be under Network Optimization forever?
No. You will be subject to Network Optimization for that billing cycle and the following cycle. When subject to Network Optimization you will only be affected when connected to a cell site experiencing high demand. Otherwise, your data will operate as normal.

Can my data speed be reduced more than once? Can it be done consecutively?
Yes, if you are consistently in the top 5% and using a 3G device on an unlimited data plan, you will continue to be subject to Network Optimization when connected to a cell site experiencing high demand.

Is there a way for me to avoid the possibility of having my data speed reduced?
If you're using a 3G device on an unlimited data plan and are concerned that you are in the top 5% of data users, you can switch to a usage-based data plan as customers on usage-based plans are not impacted. Information on our usage-based data plans can be found at http://www.verizonwireless.com/b2c/explore/?page=data.

How slow should I expect my phone to function?
Because this process is in place to ensure the best service to our customers, the speed will vary at any given time. It will depend on how many users are on the same site at that time and what data applications are being used on that site at that time.

What can I do to manage my own wireless experience?
We offer many tools to help you keep track of your wireless use.

How can I tell which cell sites are experiencing high demand?
There is no way for you to easily determine that today. There are many variables that can contribute to a cell site experiencing high demand including, but not limited to, the number of active users and the type of applications being used on that site. While we work to ensure we have the most reliable network for every location, these variables combined with other environmental factors determine whether or not a particular cell site experiences high demand at any particular time.

If my data speed is reduced will there be compensation or a credit to my bill?
No. You will still receive unlimited data use, so there is no compensation for reduced data speeds.

For additional questions, please visit your local Verizon Wireless Communications Store or call customer service at 1-800-922-0204.
Explanation of Network Optimization Practices for Customers with Unlimited Data Plans

Beginning in September 2011, Verizon Wireless began using Inter-User Best Effort (IUBE) network optimization technology in its network facilities. This tool helps Verizon Wireless provide the highest quality wireless service to the largest number of customers through network management practices. To achieve this goal, IUBE only manages the data traffic of Verizon Wireless subscribers with 3G devices on unlimited data plans who are in the top five% of data users, using a disproportionate amount of network resources. IUBE only reduces data speeds of these users during times of actual high demand at a particular cell sector. IUBE manages data traffic without any identification, consideration or discrimination of any particular end-user application or content.

High demand occurs in a site when all available network resources are allocated to connected users. The cell sites use queuing to hold data from all users until the high demand event subsides. High demand is a condition that can stop and start over a very short time (measured in seconds or fractions of seconds).

IUBE capability allows users to be placed into various user categories; each assigned a priority for resource allocation. Verizon Wireless deployed IUBE with two categories. The two inter-user priority categories are specified as: Category 0 and Category 1. Category 0 shall be for those customers with 3G devices who subscribe to unlimited data plans who are in the top 5% "high usage" customers and are set to receive a smaller proportion of the resource as users in class 1 during periods of high demand within a cell site sector. Category 1 is the default class for typical use.

IUBE has the following effect in the network:

When a user is operating in a sector where demand is not high, there is no effect on the user experience, even if that user happens to use a 3G device and subscribe to an unlimited data plan and be in the top 5% of data users. All users receive the same allocation of resources that they would if there were no differentiation of best-effort categories

When a user is operating in a sector where there is high demand, users from each category are assigned resources proportionately, with users in category 0 receiving the lowest allocation. The exact proportions are selectable in powers of 2 (e.g., users in category 1 could get half of the resources assigned to users in category 2, users in category 2 could get half of the resources of users in category 3).

The actual "resource" being allocated is forward link timeslots. Because RF conditions determine the actual amount of data that can be transmitted in each timeslot, we cannot state an exact proportionate relationship in the data speeds each user will actually receive. However, if the average of all users operating in a congested sector is considered, it is likely that an average user in category 0 will receive lower data speeds than an average user in category 1, roughly proportionate to the ratio defined. In reality, less differentiation is observed on data speeds among user categories.


Explanation of Video Optimization Deployment
Verizon Wireless deployed video optimization technology in parts of its 3G and 4G mobile broadband network. This network management technology is designed to transmit data more efficiently, ease capacity burdens on the network, primarily from video files, and improve the user experience with faster downloads and decreased Internet latency.

Given the increasing web traffic for downloading video files, video optimization in particular benefits both the user as well as the network by facilitating sustainable online video browsing. By downloading only the necessary amount of data, video optimization enhances the video download experience as well makes room for other users to enjoy higher browsing speeds. Although much effort is made to avoid changing the file during optimization, the process may minimally impact the appearance of the file as displayed on a device, though changes to the file are not likely to be noticeable.

The optimization techniques are applied to all content files coming from the Internet Port 80 that use the most common compression formats. The form and extent of optimization depends on the compression format of the content file, but does not depend on the content of the file, the originating web site, or the user's device. No distinction in the application of these techniques is made based on the source website or originator of the content. The system optimizes files based strictly on the type of file and the relevant file formats (recognizing that some file types are not modified). Accordingly, all content, including Verizon Wireless branded content, of the same type will be subject to the same process.

Why Optimization? Delivering content files requested by an end user over the Internet always imposes some burden on the delivery network in terms of size of the file as well as the distance the file components must travel between the source and end user. These factors also directly affect the user experience in downloading the file.

When the network uses techniques to "optimize" or streamline content files the burden on the network can be lessened and both the speed and efficiency of delivery to the end user can be improved. For example, the size of the file can be compressed by removing pieces of information that are not usable by the end user's mobile device, or that are not noticeable to the user. Caching the file for subsequent requests can also reduce the time needed for delivery to end users. Such network management techniques improve the user experience without noticeable impact on the content itself.

Guiding Principles of Congestion Triggered Video Optimization. The goal of video optimization is to only optimize video files when necessary and to make intelligent tradeoffs that maximize the total quality of video to all users. The objective is to be proportionally fair as measured (or estimated) in total video quality viewed on the customers device. For example, video stalling is objectionable to the end user. Therefore, a standard resolution video that does not stall is perceived to have a higher total video quality score that that of a high definition video that does stall. An intelligent network decision that reduces the resolution of a video to prevent stalling is deemed to be a good tradeoff for customer satisfaction.

How Optimization Works. All HTTP (Port 80, i.e., World Wide Web) traffic is directed to the optimization process. The first step is to determine if the serving cell site is highly loaded, indicating that any new video flow is likely to be degraded and/or stall. If there is no potential congestion, then nothing is done and the video proceeds normally. If there is a potential for stalling, then the video optimization techniques are invoked. The direction of traffic to the optimization process is established when the user starts an HTTP data session before any requests for content from a specific web site have been made. Accordingly, content files are never selected for optimization based on the nature of the web content itself or the source or provider of the web content file. All web content files delivered over Port 80, regardless of source, are directed to the optimization process (assuming the cell site congestion criteria are met). The system captures all Verizon Wireless branded web content delivered from its web servers, and treats it the same way as content from non-Verizon Wireless sites.

Content files made available on the World Wide Web come in a variety of types (web pages, text, images and videos) and formats. The process uses several optimization techniques that depend on the specific type of content file. Specifically, text files are compressed without any loss of information ("lossless") and cached for subsequent end user requests. Image files (PNG, JPEG, and GIF formats, for example) are streamlined to remove colors or other data bits that would not be visible to the human eye, or to end users on a mobile device with limited display resolutions, thereby decreasing the size of the file, and are also cached. The output image file reflects "lossy" optimization because some data bits from the original file are lost in the optimization process.

Video Optimization. Video files represent a substantial and growing segment of web traffic, and also come in a variety of formats. Optimization only captures recorded video files and does not affect live streaming video, e.g., a video conference call. Several optimization techniques are applied to video files: transcoding, caching, transrating, buffer, and ABR tuning. All are agnostic as to the source or content of the video.

Transcoding. When preparing a video file for posting on a web site, the video originator must select a codec (compression/decompression format) for the file. All codecs are "lossy" to some degree in the compression process in that they reduce the quality of the original video. But, some codecs are more efficient than others. The Optimization transcodes video files from their source codecs to a more efficient codec, H.264. If the requesting device cannot decode an H.264 file, the file is delivered in the input codec. Also, if the input file codec is H.264, there will be little or no effect on the file from the processes described below.

The goal of this optimization process is to reduce the content file size while maintaining very similar video quality. Re-quantization levels, that is, the size of the output file, are defined by the output video bit rate settings (based on a percentage difference from the original). The loss of information from the input file may result in reduced color accuracy and sharpness of the output video. These effects are offset with optimized de-blocking and smoothing algorithms to retain good perceptual visual quality (as measured by objective video quality tools discussed below). In addition, videos are sent with variable bit rate (VBR), which provides more consistent quality at the same bit rate.

Optimization processes can range in how aggressively they pursue content file savings. Verizon Wireless is using the Video Quality Measurement (VQM) tool to set the amount of reduction in a video file size. VQM is a standardized method of objectively measuring video quality that closely predicts the subjective quality ratings that would be obtained from a panel of human viewers. Although the tool is free, the technology is covered by four U.S. patents owned by NTIA/ITS. The compression settings utilized equate to a .4-.6 score on the VQM scale, which is considered an "unnoticeable" change.

Transrating. This is similar to transcoding; however the source and destination codecs are kept in the same codec family. For example, the H.264 codec can have a higher input rate and be transrated to an H.264 codec with a lower delivery rate. The VQM treatment is similar to transcoding. Verizon Wireless selects the minimal amount of transrating to keep the overall video quality as high as possible while maintain the objective to not let the video stall. As H264 has become a prominent and commonly adopted industry wide codec, more instances of transrating exist over transcoding.

ABR Tuning. The newest high technology codecs automatically and continuously adjusts the video bit rate to match the estimated channel conditions. Adaptive Bit Rate (ABR) types of codecs performance can be improved by tuning the actual network conditions to the various codec rates supported for each video.

Caching. When a video file is detected from the Internet stream, the system decodes the first few frames (8 KB) of the video. Based on those frames, the system attempts to locate the video file in its video cache, and, if the file is not in the cache, it copies the video file, catalogs, optimizes and places it into the video cache. (The system needs to look at the first few frames for the cataloging process because the same video may come to the network from different sources and would have different URLs and headers; so, the header information is insufficient to identify multiple copies of the same video.) The caching process is the same regardless of the source or content of the video.

When a requested video is not in cache initially, the input video file is sent on to the requesting device. When the system finds the video in its cache, then the flow from the Internet stops and the video is replaced with the file from the cache. The video cache will retain the video until the staleness filter flushes it from the cache. The video cache has a finite volume so it will regularly flush unused video.

Buffer Tuning. The fourth video optimization technique is used in delivery to end users. Whenever the video is requested, it is delivered on a "just in time" basis. That is, rather than the entire file being downloaded when requested, the video is downloaded on an as-needed basis. A sufficient amount of video would be delivered to fill the user's buffer to start viewing, and the remainder would be delivered as needed in time for the viewer to see it without interrupting the flow, calculating the video bit rate and the actual bandwidth available. This progressive download achieves significant network savings if the viewer chooses not to view the entire video, and it conserves data usage that would count toward the end users' data allowance, and may result in savings if the end user is on a pay-for-usage plan. As with caching, the buffer process is the same regardless of the source or content of the video.

These video optimization techniques generally reduce the time for a video to start and eliminate external network fluctuations that sometimes cause videos to stall. They also speed up the time for the video to pick up when jumping forward in the video. The cache responds to the video request much faster than a remote location. The end result is a much smoother video that starts faster.