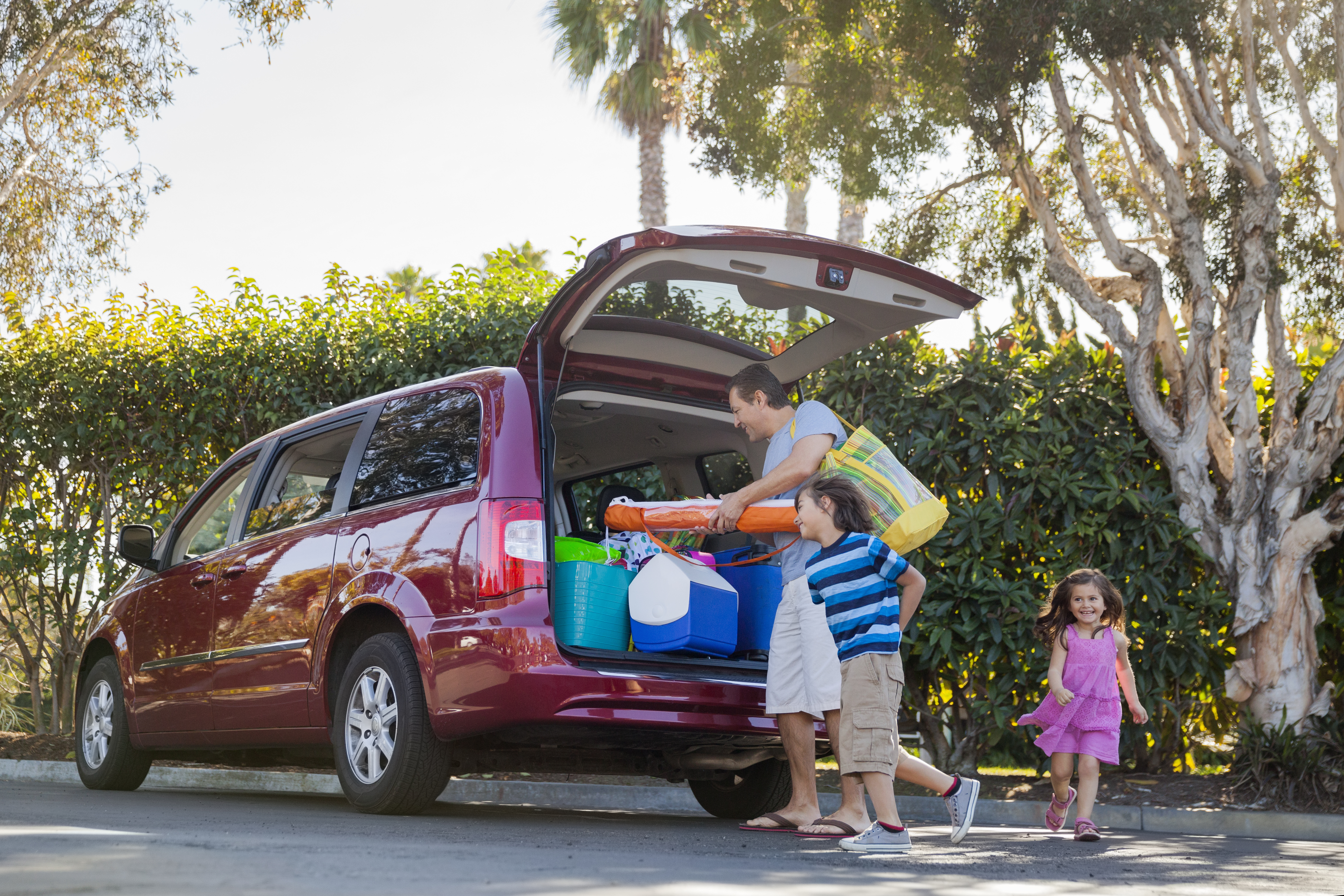 06-23-2016 AUTHOR : Verizon / Source : Verizon
Headed On Vacation? Don't Forget These Accessories
You're on the go this summer—concerts, beach days, parties, barbeques, and yes, you will probably manage to squeeze in some work, too. Think your smartphone is all you need to stay on top of your busy lifestyle? There are a few extras that will likely come in handy now more than ever, whether you're planning a fully connected vacation or just want added peace of mind when you unplug.
Whether it's a day trip, a day at the office, or an all-out vacation, keeping your smartphone charged is a must. Summer's the perfect time to go off the beaten path, but there aren't always charging stations at your favorite warm-weather destinations. Plus, who wants to check in when you don't have to? After all, some of us actually want to unplug as much as possible this summer.
The good news is, you can. And Verizon's July accessories of the month sweeten the deal almost as much as saltwater taffy.
That's why we're eager to tell you about the Canary all-in-one home security system and mophie powerstation plus 3X. They're great accessories for those who want to stay protected and charged.
Monitor your home without pesky interruptions
When you're headed out the door for a trip, you may think that packing your smartphone is all you need to stay connected to what matters most. But is your pad really protected? How can you be sure that your pets are alright, or find out when an alarm goes off? That's where the Canary all-in-one home security system comes in. Unlike other devices, this one doesn't come with pricey monthly fees or contracts. And because it only notifies you when something is up, you can enjoy your adventure without constant interruptions.
Just set up the device in your home and hit the road. It's got built-in sensors, so it doesn't require additional components. After downloading the iPhone or Android app, just connect it to the internet and you're ready to roll.
Want to check in and see how Fido is doing? The 1080p HD camera boasts a 147-degree wide-angle lens with automatic night vision. Miss his bark? Audio is also included. The HomeHealth Technology™ feature even monitors your home's air quality, temperature, and humidity.
Your home is constantly watched over with Canary's 90+ dB siren, motion-activated recording, and it can even arm and disarm it automatically. In the event of an emergency, it can connect to local authorities. You will receive a notification with recorded HD video of the event, and the option to watch live.
Stay charged with this portable powerstation
Few things are worse than unplugging for a long weekend and realizing that you are literally unplugged. A wireless charging station is a must this summer, and the mophie powerstation plus 3X makes it easy to power up your phone.
It comes in two styles: The mophie powerstation plus 3X with Lightning Connector and the mophie powerstation plus 3x with Micro USB Connector.
The Lightning Connector allows you to charge an iPad, iPhone or iPod from just about anywhere using a 5,000 mAh battery. A 2.4 amp output makes charging quick so the device can be ready by the time you're done primping for a night out on the town, or prepping for a backyard barbeque. The integrated input and output cables allow you to charge and sync your devices without any additional cables—and then it recharges the powerstation plus once your devices are charged.
The micro USB Connector version includes a USB port so you can charge smartphones and other devices. With the same specs, it also delivers service you can count on—all from almost anywhere you go. Thrill-seekers and lounge-chair-lovers alike will enjoy the convenience of not having to constantly worry about whether or not devices are charged.
With a monitored home and a fully-charged smartphone or tablet, you're on to enjoy your summer. Having these accessories helps ensure that things run smoothly whether you completely unplug or choose to stay connected on the go. Where will your next adventure take you?
But don't take our word for it…Here's what Verizon customers have to say about the Canary all-in-one home security system and Mophie powerstation plus 3X:
"I purchased this product to monitor the care my severely disabled, non-verbal adult child was receiving while I was away or at work. I have been able to observe 3 incidents of inappropriate and/or threatening treatment, which resulted in the immediate firing of (governmentally) vetted caregivers. Using Canary has provided a tremendous service to our family. The ease of setup and use was especially helpful—I am not tech savvy. Customer service also fantastic. Cannot say enough good things about this product!" – JMCecelia (August 2015)
"I love mophie! This charger is amazing because it has a built in cable, which for me means one less cable to pack or lose. Lifesaver when my power went out for 2 days during ice storm. –Mags615 (more than a year ago)
Tell me about the deal
The Canary all-in-one home security system and mophie powerstation plus 3X powerstations are available at a special deal for the entire month of July at Verizon, so don't delay.