business
unlimited
An Unlimited plan designed to grow with your business and work where you work, all on America's largest and most reliable 4G LTE network.
Includes:
Premium Unlimited 4G LTE Data
Unlimited Talk & Text
DVD-Quality Streaming
Unlimited Mobile Hotspot
Email Access
Unlimited International Messaging
Add phones
Smartphone

$45

Basic phone

$30
Add connected devices
Tablet

$45

Jetpack

$45

Embedded laptop

$45

Streaming camera

$45

Connected device

$5
More plan options on the best network.
International Services
Connect from abroad or to 200+
countries while in the US.
Learn more
Machine to Machine plans
Collect and monitor data with
remote assets.
Learn more
More businesses choose Verizon than any other wireless carrier.
Results based on a third-party study.
We have coverage
where it counts.
When it really matters, we're right there
with you. We cover over 320 million
people, which is more than 98% of the
US population.
Learn more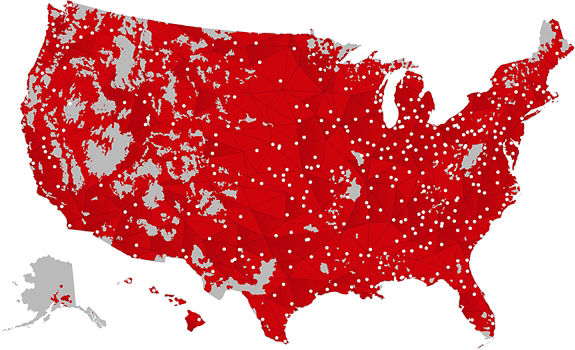 Get started today.
To learn how we can help your business, just reach out: