Business
Apps
The right business apps
can deliver all the
real-time,
accurate information you
need to keep
your team
productive and your
information safe.
Contact a rep
Boost your
productivity.
Use these business apps to
streamline work, collaborate
with colleagues and connect
better with customers.

Work together a whole lot easier with intelligent apps including Gmail, Docs, Drive and Calendar to connect the people in your company.

Cloud-based platform providing an easy, efficient way to switch from paper to mobile forms to save money and time on data collection.

NetMotion® software is a best-in-class mobile offering that extends and fortifies your network to give you resilient and reliable mobile VPN connectivity.

The familiar applications you rely on every day to work anywhere, anytime and on almost any device.

With Localworks from Yahoo Small Business, get the tools you need to boost your business's exposure online and connect better with customers.
Step up
security.
Get the right apps to protect
your business data without
compromising personal
information or privacy.

Gain greater visibility, access and control of smartphones and tablets without compromising the user experience, data security or privacy.

Advanced security and comprehensive protection to help close security gaps and protect your data as it goes mobile.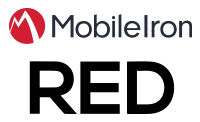 A mobile security platform, with enterprise mobility management (EMM) capabilities, that helps secure your organization's mobile devices, applications and content.

Defense-grade platform built into Samsung's latest devices to securely leverage mobility – helping increase productivity, communication and collaboration.

The insight and control you need to better manage your mobile data, control costs and improve productivity.
Let us help
you get your
business set up.
Get started
Or give us a call
at 866-822-9565