Let's answer
with love.
Support PFLAG.
We're committed to growing PFLAG's network of support. With your contribution, we can help them go further.
Let's celebrate.
Together.
We're proud to show our support of the LGBTQ community. Look out for us at these local Pride events.
Long Beach Pride
Long Beach, CA
May 20
Milwaukee Pride Fest
Milwaukee, WI
June 7–10
Boston Pride
Boston, MA
June 9
Capital Pride
Washington, DC
June 9
Detroit Pride
Detroit, MI
June 9
Indianapolis Pride
Indianapolis, IN
June 9
D.C. Pride Reception
Washington, D.C.
June 14
Baltimore Pride
Baltimore, MD
June 16
Chicago Pride Fest
Chicago, IL
June 16
Columbus Pride
Columbus, OH
June 16
Augusta Pride
Augusta, GA
June 23
Houston Pride
Houston, TX
June 23
San Francisco Pride
San Francisco, CA
June 23-24
NYC Pride Fest
New York, NY
June 24
Chicago Pride Parade
Chicago, IL
June 24
Nashville Pride
Nashville, TN
June 24-25
Dublin Pride
Dublin, Ireland
June 30
San Diego Pride
San Diego, CA
July 14
Austin Pride
Austin, TX
Aug 11
Charlotte Pride
Charlotte, NC
Aug 18-19
Black Pride
Columbia, SC
Aug 24-26
Dallas Pride
Dallas, TX
Sept 16
Charleston Pride
Charleston, SC
Sept 22
Raleigh Pride
Raleigh, NC
Sept 29
Atlanta Pride
Atlanta, GA
Oct 12-14
Orlando Pride
Orlando, FL
Oct 13
Columbia Pride
Columbia, SC
Oct 19-20
Little Rock Pride
Little Rock, AK
Oct 28
Upstate Pride
Greenville, SC
Nov 3
Show your pride
from anywhere.
Join the first-ever digital Pride parade. Upload your video to march alongside other Pride-goers.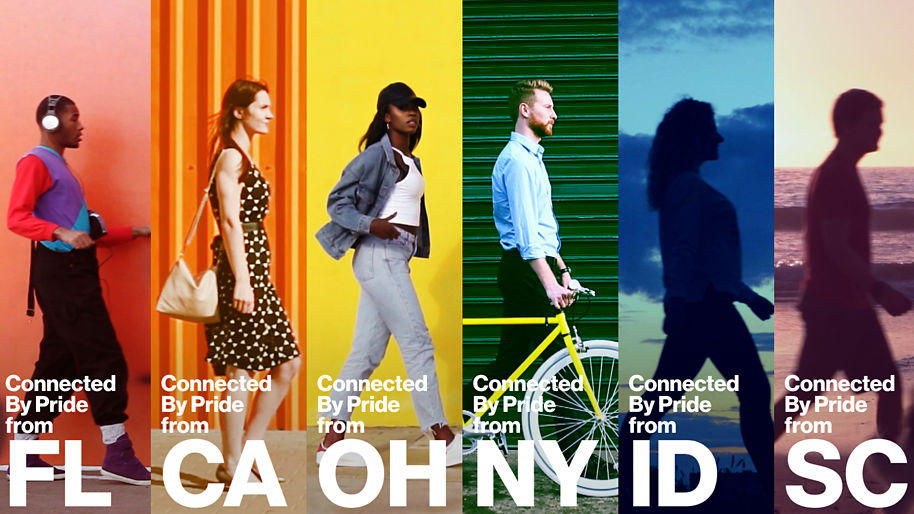 Proud to be diverse.
Inclusion is central to our mission. That's why our workforce is 59% diverse and growing.
Proud to be one of the best places to work.
We received a 100% rating from the Human Rights Campaign's 2017 Corporate Equality Index survey.
Proud to be progressive.
We offer equal benefits for same-sex couples, transgender-inclusive benefits, adoption assistance and more.