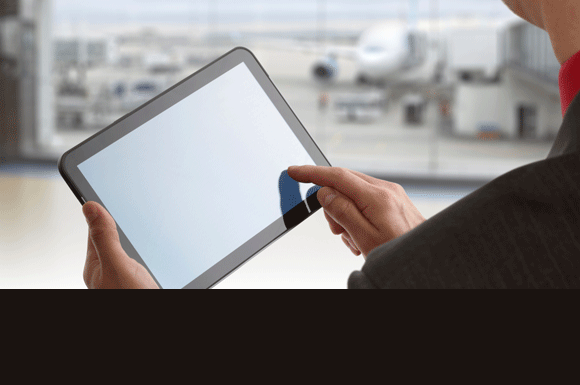 A Leader in 4G LTE
The Verizon Wireless 4G LTE network is the largest and most reliable in the United States. With the power of 4G LTE, you can share and stream video in high definition; game in near-real time; surf quickly and easily; and download songs and photos in seconds and movies in minutes. With 4G LTE, you have the power to do it all, whenever you want.
303

million people covered

across the U.S.

500

5-12

MBps (Megabits per second)

download speed

2-5

MBps (Megabits per second)

upload speed

80

billion invested in the

entire network since 2000
FAQs
What is 4G LTE?

The term 4G LTE has two parts: "4G," meaning that it is the fourth generation of data technology for cellular networks, and "LTE," which stands for Long Term Evolution, a technology that provides high-speed data for phones and other mobile devices.

Can Devices Other Than Smartphones Use the 4G LTE Network?

Devices such as tablets, mobile hotspots and smart cameras are already taking advantage of the speed and reliability of the 4G LTE network, as are machine-to-machine (M2M) solutions used in various businesses, including the transportation, healthcare and education industries.

How Do You Test the Network?

Our nationwide team of test men and women drive more than 1 million miles annually in specially-equipped vehicles, which are equipped with computers that automatically make more than 3.5 million voice call attempts and more than 19 million data tests annually to check network performance, call quality, and data performance on our network and the networks of up to seven other wireless carriers.

What is LTE Advanced?

LTE Advanced is the next milestone in the evolution of 4G LTE. It incorporates standards-based network enhancements and performance features, such as a carrier aggregation feature that allows our existing 700 MHz 4G LTE spectrum and recently-acquired 1700/2100 MHz AWS spectrum to seamlessly operate together. We plan on leading in this space just as we have led in the deployment of LTE.

What is the LTE in Rural America Program?

The goal of the LTE in Rural America Program is to help jumpstart the delivery of 4G LTE services to rural communities. We team up with rural carriers to enable them to build and operate a 4G LTE network in their areas, using their own tower and backhaul assets and Verizon Wireless' core 4G LTE equipment and premium 700 MHz spectrum.

What is Latency and Why Does It Matter?

Latency is the amount of time (measured in milliseconds) that it takes for data on a network to travel between its source and destination. The lower the rate of latency, the faster the interaction between a device and its network. Low latency reduces buffering interruptions or lags when, for example, games or video are streamed on a wireless device.

Why Does Capacity Matter?

Capacity is the amount of traffic (activity) that a network can handle at one time; greater capacity means that the network can handle more simultaneous users and/or provide faster data speeds. Verizon Wireless has many ways to increase capacity for customers, including (but not limited to) "densifying" the network with cell splits and sector splits, and both indoor and outdoor digital antenna systems.