One Shoe at a Time: Small Business Grows Through Technology
Online and mobile tools are in style for fashion entrepreneurs.
Monica Gonzales and Ann Marie Smith are two Latina sisters who love shoes. Their passion stemmed from their grandfather's work as a shoe designer and grew into Aldabella Scarpa, a children's shoe boutique and winner of last year's Verizon Latino Business Series Entrepreneur of the Year award. The award honors small business owners who are leaders in their industry.
For six years, the Aldabella Scarpa sisters have used online tools and mobile technology to grow their children's shoe and clothing boutique. More than half of their business is done online and the sisters use resources like BrightTalk to interact with professionals and entrepreneurs through webinars and videos and keep up with the latest trends for small business with the Entrepreneur magazine app.
Giving back to their community is also an important part of their business model. For every pair of shoes purchased, Aldabella Scarpa donates a pair to a child in need. They donated 100 pairs of shoes in their first year in business and hope to one day donate 14 million shoes to America's poor.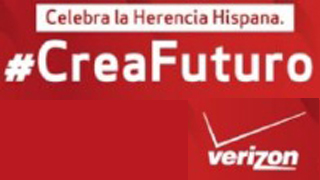 "Our phones have been priceless tools to capture our give back donations and share it with our customers," said Monica Gonzalez, who manages the company's marketing and design. "We use email and social media marketing tools like Instagram and hashtags and have been able to grow by doing business very differently than the norm."
Monica encourages small business owners to surround themselves with empowering people and never giving up on their dreams. "Be different. Technology has given us the ability to do business everywhere," she says.
Verizon is currently accepting nominations for the 2013 Latino Business Series Entrepreneur of the Year award.