Devices Help Dads Balance Personal, Professional Lives
Digital dads share tech tips for parents.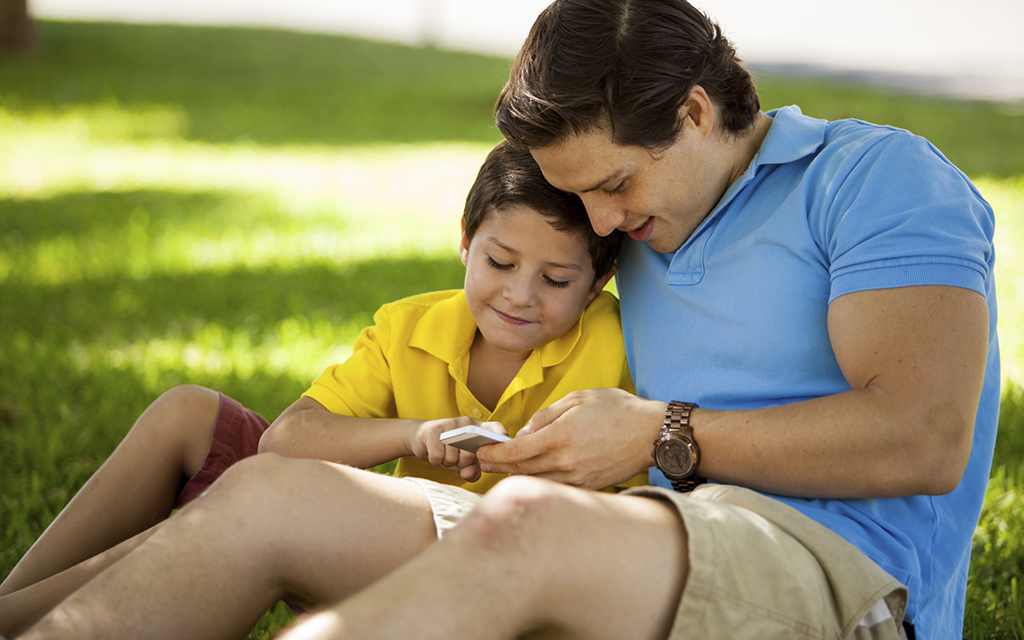 Finding balance between a busy family life and a demanding career is important for dads Jose Villa and Isaac Ramirez. As family men and technology aficionados, they share the powerful tools that help them keep track of it all.
For Ramirez, who is editor-in-chief of GadgetDominicana.com, his smartphone has become an indispensable tool that allows him to work on the go and share more experiences with this family.
"It goes beyond sharing a photo on social media," he said. The technology editor helps keep his international family connected by hosting Google Hangout sessions between the Dominican Republic, Italy and New York City and uses Dropbox as a shared family album. "We have been able to create 'Wow' moments, like a grandfather meeting his grandkids for the first time through video chat."
A father of two young children and owner of SensisAgency, a digital advertising agency based in Los Angeles, Villa keeps his life efficient with a handful of essential apps and devices.
"Technology is one of the tools I need to help keep my family and professional life in balance," he said. Villa depends on his DROID MAXX for its large screen, camera and built-in speakers. He recommends the Evernote app to keep track of his professional and personal lives.
Aside from their smartphones, the fathers have favorite devices that they can't be without. Ramirez prefers the Belkin WeMo Insight Switch that allows him to control lights and other household objects remotely. Villa uses an Adidas miCoach Smart Run watch to support his fitness lifestyle.
But both men are careful with exposing their children to technology. Villa limits the use his kids have with devices by using tablets exclusively for piano lessons and to watch a movie on a long plane flight. "My wife and I each have to monitor the ways our children interact with technology. At the same time technology gives us that peace of mind by being connected and knowing where they are."
Best of all, technology may just be the tool that helps dads get the rest and relaxation they deserve.
---
DROID is a trademark of Lucasfilm Ltd. and its related companies. Used under license.