10 Things You Don't Need to Carry With You This Holiday Season
Thanks to your smartphone, you can travel lighter and let your apps do the heavy lifting.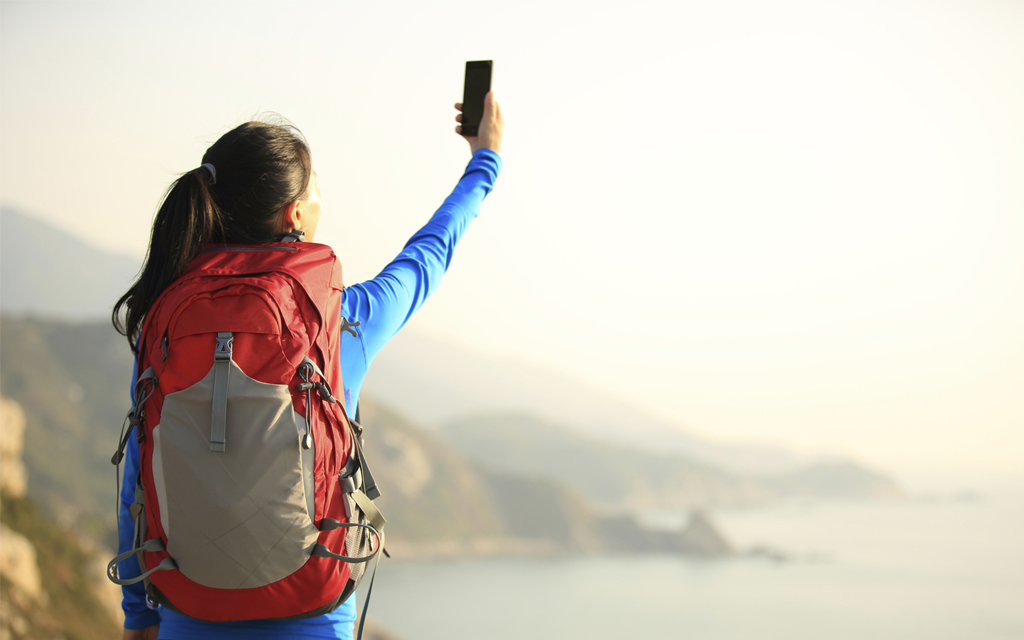 It's almost the holidays, which traditionally means more stuff. More gifts, more food, more travel accouterments, more stress. But if you know how to properly enlist the help of your smartphone, you can shrink that list to a fraction of its previous self. This holiday season, lighten these 10 items from your luggage load with the following travel-friendly apps.
1. Maps. Most of us still have map books shoved in our glove compartments for no discernable reason. After all, map apps can do every part of navigating, from giving you door-to-door directions to plotting out the most efficient routes. In addition to trusty Google Maps, reliable navigating companions include MapQuest and Waze, a free crowd-sourced app that relies on user advice on routes, traffic and police traps. If you're visiting a city within the U.S., try Moovit, another crowd-sourced app that provides bus and train system suggestions.

2. Gifts. At the airport on the way to a family gathering, panicking because you're short a few holiday gifts? No need to spend a fortune on overpriced airport wares, or make an emergency trip to the strip mall upon landing. Instead, whip out your smartphone and shop for a thoughtful present that can be delivered right to your destination. Etsy, Amazon and eBay have reliable mobile apps with huge selections.
3. Your boarding pass. Printed boarding passes are a thing of the past. Just pull up the pass QR code on you smartphone, found either in the email confirmation the airline sent you, on the airline's own app or by using a QR code reader that many airlines now support.

4. Weather checks. You don't have to stalk the radio for weather updates anymore. Instead, stick to real-time updates via the Weather Channel app. Or try WunderMap, which uses local weather station information. There's also 1Weather, which includes weather-related Tweets from real people in your area.


5. Checks and cash. Group gifts used to mean writing a check to repay your brother for your share of mom's cashmere sweater, or traveling with plenty of cash to chip in for dad's new set of golf clubs. But now, most banks allow for easy bank-to-bank cash transfers via your smartphone. You can also use PayPal's mobile app or an app like Popmoney to zip the sum from one account to another in seconds. These apps are also handy for giving holiday cash to mail carriers, babysitters and household assistants.


6. Coloring books and crossword puzzle books for the kids. Savvy parents know to load their smartphones with kid games for long car rides to grandma's house, or (seemingly even longer) plane rides with toddlers. Toddler Coloring and Baby Hazel are great for entertaining wee ones. For older kids, the best-selling train adventure game Ticket to Ride will keep them entertained for hours. And, of course, there's always Angry Birds, which is a great time-passer for travelers of any age.


7. Books, magazines and music. Make sure to load up your e-reader, tablet or smartphone with plenty of magazines and books, and keep them all organized with Book Crawler. Beyond your iTunes library, apps that stream music, like Pandora and Spotify, are great if you have a Wi-Fi connection in your car.


8. Mirror. Want to check your hair and makeup before your family greets you at the airport? Turn your phone camera on to selfie mode. Or, for a premium version of yourself –— with brighter lighting and a freeze-frame option— download the Makeup Mirror app.


9. Camera. If the holidays pass and they weren't recorded with a minimum of 1,200 photos and videos, did they happen at all? Photos are a necessity, but there's no need to lug a separate camera around thanks to the increasingly excellent quality of smartphone cameras. For advanced shooting features, try apps like Camera+ and VSCO.Cam.


10. Hand-scribbled shopping lists, directions to holiday parties, malls and liquor stores. Remember the olden days when you'd call your friend for detailed directions and jot down left and right turns, block counts and house descriptions? Today all you need is a texted address and one of the map apps and you're on the way. You can also organize the existing notes on your phone with Awesome Note, which is great for arranging shopping lists, directions and to-do lists.



Data usage applies for app download and use.
------------------------------------------------------------

This piece is part of Verizon Wireless' #PowerfulTech series. Share your thought, tips and comments on Twitter using the hashtag #PowerfulTech.
Check out other stories in the series: