Best Mobile Practices: Tips to Help You Stay Secure and Keep Your Identity Safe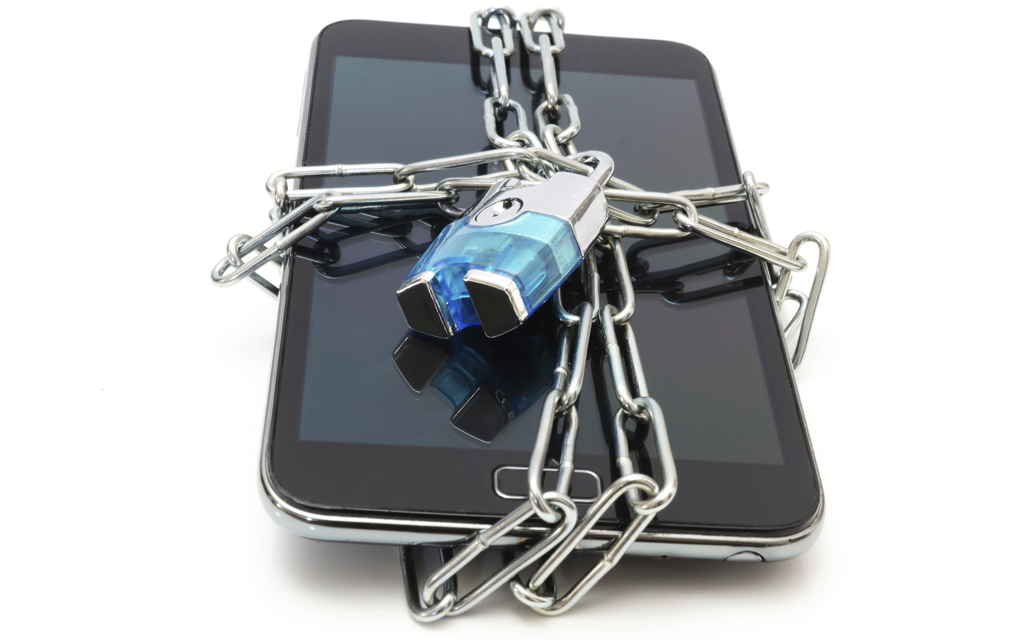 Are you concerned about identity theft, data breaches or online scamming? Do you find yourself wondering if it's safe to conduct online banking from your mobile device? Is the simplicity of your password keeping you up at night? The following best practices and tips can help keep you informed and equipped to prevent personal information from landing in the wrong hands.


Don't go Public.
Avoid using unsecured, public Wi-Fi when you are away from home and work. Doing so will help prevent personal information from being stolen off your mobile devices and laptops. Additionally, be sure to wait to complete mobile banking transactions and online purchases until you are connected to a secure Wi-Fi network or mobile data. Similarly, turn off Bluetooth when you are not using it. This will help make your mobile device less susceptible to cyber attacks, in addition to helping conserve battery life throughout the day.


To Install or Not to Install?
Spyware applications, like the Verizon Support and Protection app, can provide you with an extra layer of protection against viruses, malware and fraudulent activity. You can also help ensure your banking activity is more secure by downloading bank-specific apps, like the Chase Mobile and Bank of America apps, which are encrypted to protect information from being stolen. Regular updates to browser apps and operating systems keep their built-in security features current too.


Keep Your Guard Up.
Many phishing scams are disguised as retailer emails, so to prevent falling victim to a deceptive email, never click links provided within emails. Instead, copy and paste the links into your browser to see if the link matches the supposed retailer website. You can also check the legitimacy of links by dragging your mouse over the hyperlinks embedded in the email text. To be safe, never open these emails on your mobile device. Wait until you are at a PC or laptop to test whether or not the links can be trusted.
Finally, having a strong password is critical to protecting your personal information. Make sure your passwords are unique by avoiding the use of dictionary words and family members' names that may be easy to guess. Include a variety of random characters to strengthen your password, like symbols and numbers, as well as letters. For an extra layer of security, set up a passcode or facial recognition feature to keep your phone locked. Just make sure not to use part of your social security number as your pass code, and assign different passwords to social media accounts versus online bank accounts.


When in Doubt
When in doubt, take comfort in knowing that Verizon Wireless has your back. By registering for Verizon's Total Mobile Security plan, you can help protect your devices from virus and malware attacks. The app utilizes McAfee anti-virus programs to help keep your personal information safe and your mobile devices guarded. To learn more about this app and other security features provided by Verizon Wireless, visit the Verizon Mobile Protection Center.
Parting Advice From a Pro
Cassie Phillips of securethoughts.com believes mobile security needs more attention. "Mobile security is a huge issue because it is the future and people haven't given it the attention it deserves yet. The signs are already here." She states, "Mobile malware is becoming as popular and effective as regular malware. Smartphones are among the world's most stolen items. Hackers are starting to become specialized in smartphone technology, much to the chagrin of security specialists and smartphone users alike. Smartphones themselves are developing better security features in response. Too much personal information is on each device to leave it unprotected, and everyone is just starting to realize that."
She also believes the #1 thing mobile users need to do for protect is us a Virtual Private Network. She said, "Relating to the issue of unsecure public networks, the best thing that mobile users can do to protect themselves is to use their data plan when out in public or use a Virtual Private Network (VPN), which will encrypt their connection and mask their IP address. Whatever will keep them off the network and keep their personal information safe."
Having a secure device is important. "Try to think of it at fish swimming down a river and hackers waiting with nets that span the entire width of the river. No matter how tough the fish seem to be, they will be caught if they swim normally."
Data usage applies for app download and use.
Gretchen LeJeune-Whitaker is a public relations manager for Verizon Wireless. You can follow her on Twitter at: @VZWGretchen.