Where in the World is Innovation in Education?
Verizon announces 2014 finalists in Powerful Answers Award's Education category.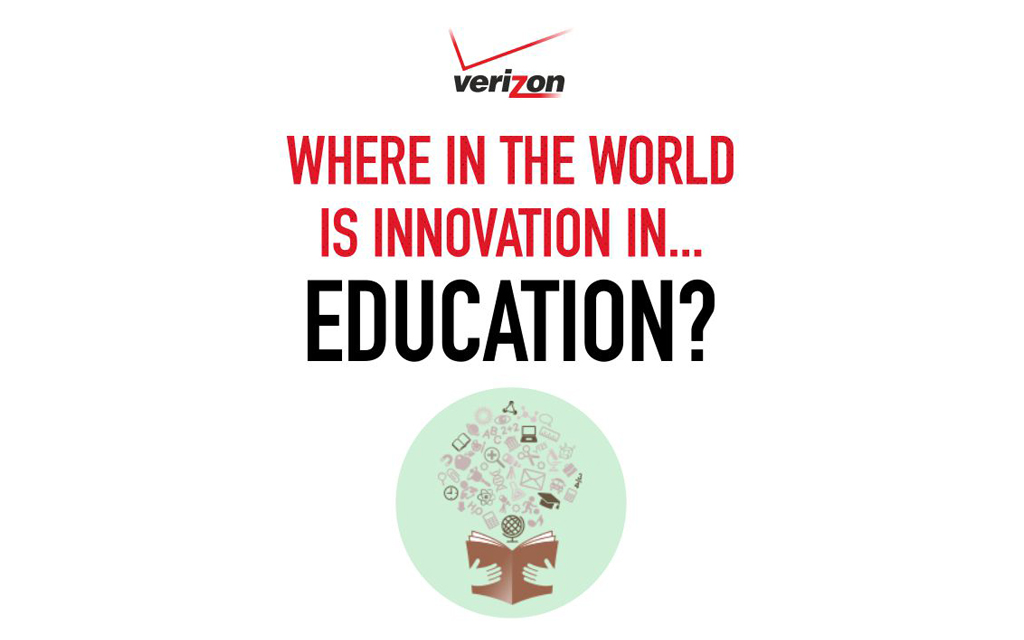 Verizon knows that innovative ideas can come from anywhere. Our 2014 Powerful Answers Award (PAA) received thousands of entries from around the globe – each one vying for the chance to win a $1 million prize and an opportunity to change the world through innovations in education, transportation, sustainability and healthcare. Out of more than 1,870 submissions, ten inspiring finalists were chosen in the Education category. Here are some of the facts and figures: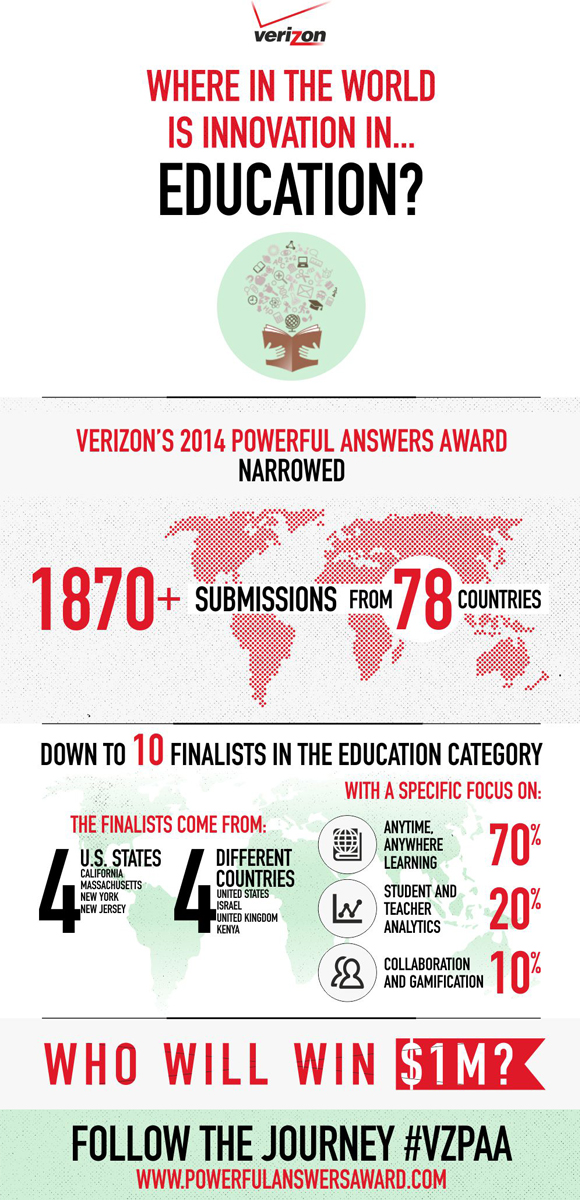 Each of the Education finalists presented their ideas to a panel of expert judges for a chance to win $1 million and work with Verizon to turn their idea into a reality. Follow their journey and stay tuned for the big winner reveal in late January. Who will take the top prize?
Anytime, Anywhere Learning
Student & Teacher Analytics
Kinvolved: A solution to chronic absenteeism among school-age children designed to increase graduation rates of at-risk students by improving attendance and communication among schools, after school/community programs and family members.

AMBITIONI: A career-planning platform for students and professionals that uses specific algorithms to show different career trajectories based on individuals with similar backgrounds and goals.
Collaboration & Gamification
Kidhoo: A digital platform designed for special education caregivers and professionals to encourage communication, collaboration and cohesive support networks for disabled individuals.