Technology in the Crib
New ways to monitor the little ones with safe, cutting-edge innovation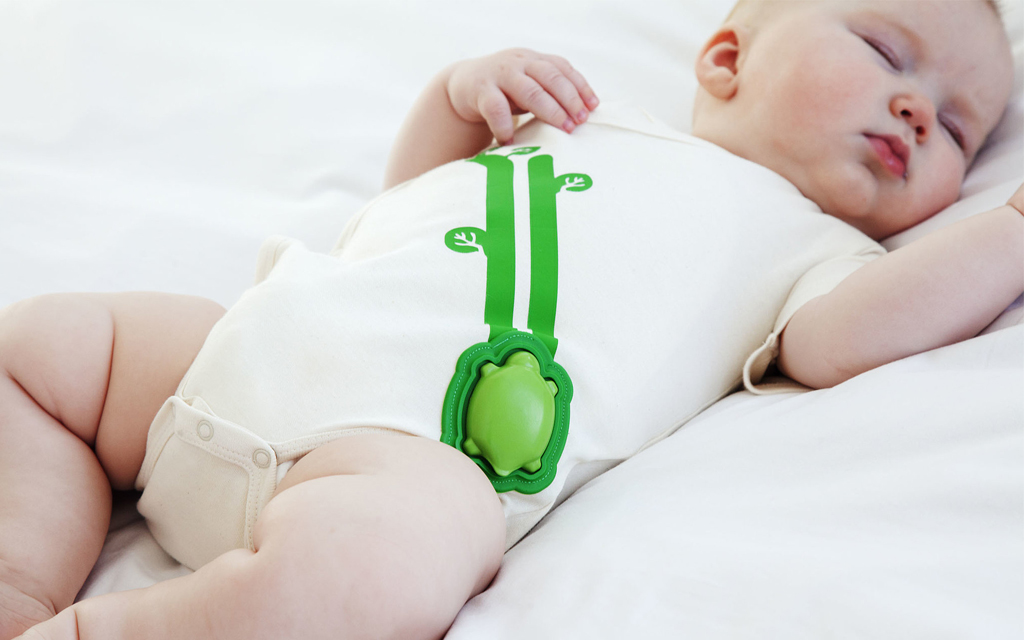 Technology for babies is making its way into cribs and, in some cases, directly onto the clothing and accessories that babies wear. There are already a few inventive players in the wearable- and baby-tech space who are establishing themselves with parents of infants. Sproutling, Withings and even a smart-onesie creator, Rest Devices, are changing the way we monitor and keep our babies safe while they sleep.

Parents have used baby monitors for years, and it's the approach most are comfortable with. The Mimo baby monitor from Rest Devices takes that feeling of comfort to the next level by offering a kimono-like onesie with respiration sensors that relay real-time information and data about an infant's sleep status, breathing pattern and body position to a parent's iOS or Android mobile device.
Sproutling has taken a different approach to infant-monitoring by creating a wearable band that fits around a baby's ankle and is equipped with a smart sensor that detects heart rate, skin temperature, motion and position. It communicates via the app on the parent's phone and lets them know if their baby is safely asleep.

The Smart Baby Monitor from Withings lets parents hear, see and talk with their baby, offering complete interaction from anywhere, at any time. The high-def video feed can be zoomed in up to four times, and parents can even speak to their little one through the Withings iOS or Android app.

Technology in the nursery will continue to evolve as both startups and well-known brands seek to give parents new and innovative ways to help them keep their babies safe.
Heidi Flato is a public relations manager for Verizon Wireless. Follow her on Twitter at:@VZWheidi.
-----------------------------------
This piece is part of Verizon Wireless' #PowerfulTech series. Share your thought, tips and comments on Twitter using the hashtag #PowerfulTech.
Also, check out these stories from earlier in the series: