Next Destination: Boston
Verizon Wireless has selected Boston's Boylston Street as the home of its next 'Destination Store.'
UPDATE: The opening of the Boston Destination Store has arrived! Located at 745 Boylston Street, it showcases over 1,700 products and accessories. Click here for a virtual tour of the newly opened store, as well as more information about the East Coast's first Verizon Destination Store.
Verizon Wireless has selected Boston's Boylston Street as the home of its next 'Destination Store.' The Verizon Destination Store's unique design and interactive elements will empower guests to explore how technology supports today's active and connected lifestyles.
When completed in mid-to-late March of 2015, it will be one of only four Verizon Destination Stores among 1,700+ company-operated locations nationwide, and the first of its kind to open on the East Coast.
"The Boston Destination Store will showcase the intersection of lifestyle and wireless technology," commented Christine Berberich, New England Region President of Verizon Wireless. "Guests will experience first-hand how apps, smart accessories and mobile devices come together to support their interests and goals."
The Experience
Spanning two storefronts on Boylston Street, the 8,000 square foot showcase will be staffed by over 70 Verizon Wireless professionals, all specially trained to provide expertise and guidance across six distinct "Lifestyle Zones."
Each Lifestyle Zone depicts ways technology can be incorporated into the home, office or on-the-go. These Zones include Amplify It, Customize It, Get Fit, Have Fun, Home and on the Go, and Anywhere Business.
The store will also contain a dedicated 'Wireless Workshop' training space where Verizon education specialists lead free informational classes utilizing interactive digital displays to help visitors maximize the capabilities of their accessories and devices.
The store will also feature multiple charging stations where visitors can top off their batteries, a 'selfie photo booth' stocked with props for capturing, editing and posting pics, and other customizable displays that will change periodically.
"Picture yourself riding an exercise bike while trying a wearable fitness monitor paired to your smartphone, or designing and printing a personalized phone case, or even mixing and posting your own track from a DJ Booth," said Berberich. "Those are the type of individual experiences our team members will create at the Boston Destination Store."
Taking design cues from Boston, the store will incorporate photography, murals and other elements inspired by the city's history, landmarks, and culture. Additionally, the store will curate products and services that were developed or incubated at the Verizon Technology Innovation Center located in nearby Waltham, MA.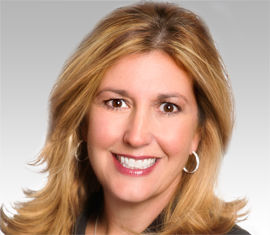 The Location
"In my mind, the East Coast's first Verizon Destination Store just had to be in Boston," said Berberich. "Given the region's deep telecom roots, its leading academic and tech sectors, we believe Boston is the ideal market, and Boylston is the perfect street for this investment."
The selection of Boston follows the debut of Verizon Destination Stores in Bloomington, MN (Mall of America, 2013), Chicago, IL (2014) and Houston, TX (2014).
The Evolution of Wireless Networks and Wireless Retail
The advancement of Verizon's networks, including the fast rollout and adoption of wireless broadband technologies like 4G LTE and XLTE, has supported and accelerated the development of connected 'smart accessories;' everything from wireless speakers to HD cameras.
"The advancements in network technology and shifts in customer habits have made a Verizon Destination Store design a reality," said Berberich. "First we needed network capabilities to evolve and get faster to deliver the content. Next came smartphones and smart accessories, and now the Destination Store design ties it all together for the customer."
Verizon Wireless built the East Coast's first 4G LTE test network in Metro Boston in 2009, eventually debuting the network commercially in 2010.
In addition to the Boston Destination Store, Verizon will continue its ongoing effort to redesign company-owned retail locations, called Smart Stores, throughout the country to transform the wireless industry retail experience.
Follow @VZWMike to stay in-the-know regarding Boston's future Verizon Destination Store and other Verizon Wireless happenings.