#NeverSettle When it Pertains to Your Snowboarding Dreams or Your Wireless Network
Verizon and Kyocera Support Future Olympians and X Game Champions.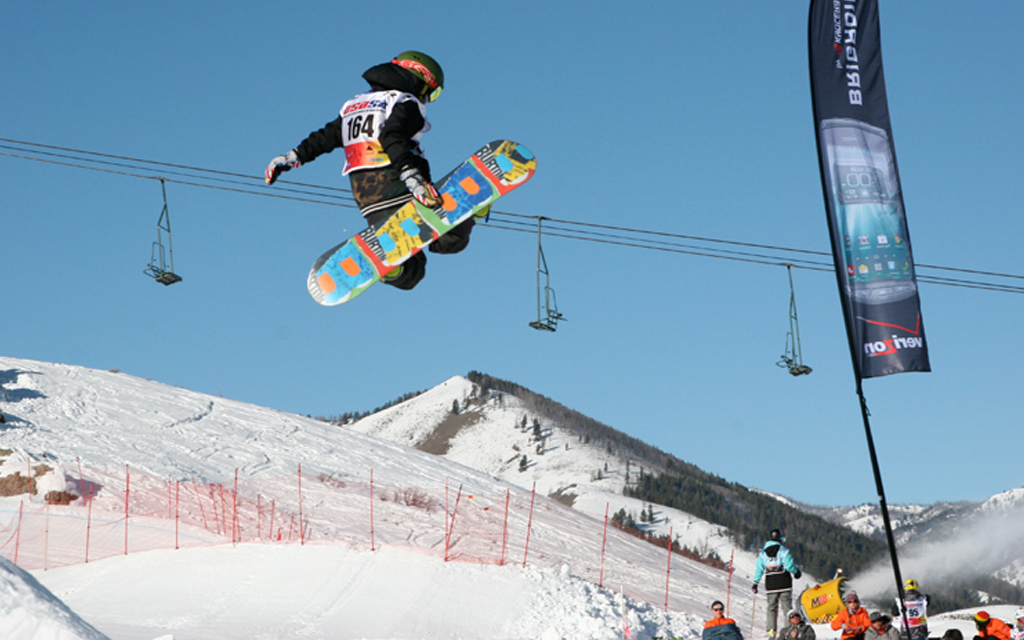 The United States Snowboard and Freeski Association (USASA) is where it all begins for amateur snowboard and free ski athletes. USASA was the first organization focused exclusively on competitive grassroots snowboarding. Today, it hosts the world largest amateur snowboarding and freeskiing competition.
"USASA was the first contest series I competed in," said Louis Vito in the 2014 USASA Media Guide. In 2010, Vito became a U.S. Olympic Team rider and X Games Champion. "USASA allowed me to go to nationals and ride with the best riders my age from all over the country."
"Past USASA competitors have grown into Olympians, and it has been wonderful to have so many of these elite athletes inspire the next generation," said Pete Davis, USASA Executive Director. "We see athletes from 7 to 70 years old competing in these events and the talent level keeps getting better."
In 2015, Verizon and Kyocera have teamed up to sponsor USASA's 2014-2015 regional competitions and the National Championships at Colorado's Copper Mountain ski area from March 28th through April 7th.
This partnership allows the best of the best on the mountain to stay connected on Colorado's largest and most reliable 4G LTE network and the nation's leading ruggedized smartphones, like the Kyocera Brigadier. Tabulators and judges will use Verizon's 4G LTE network from the top to the base of Copper Mountain to push scores and run times to the USASA leaderboards. In addition, athletes and fans will be able to stream video, upload photos, and update their status with ease on Verizon's network.
"Working with the USASA not only allows Kyocera to support the future stars of U.S. snow-sports, but also provides an incredible venue to showcase the Military Standard durability of our smartphones on Verizon's top-notch network," said Eric Anderson, senior vice president and general manager of global sales and marketing at Kyocera Communications Inc. "What better place than Copper Mountain for a winter-ready device that's waterproof and can stand up to drops, shock, extreme temperatures and more."
Technology to capture all of the Ollies and McTwists riders pull down the mountain and on the half-pipe is growing right along with snowboarding and freeskiing. Check it all out at the Verizon and Kyocera booths in the vendor village March 28th and 29th. Competition begins Saturday, March 28th at Copper Mountain and wraps up Tuesday, April 7, 2015.