Building the EdTech momentum – innovation in the K-12 community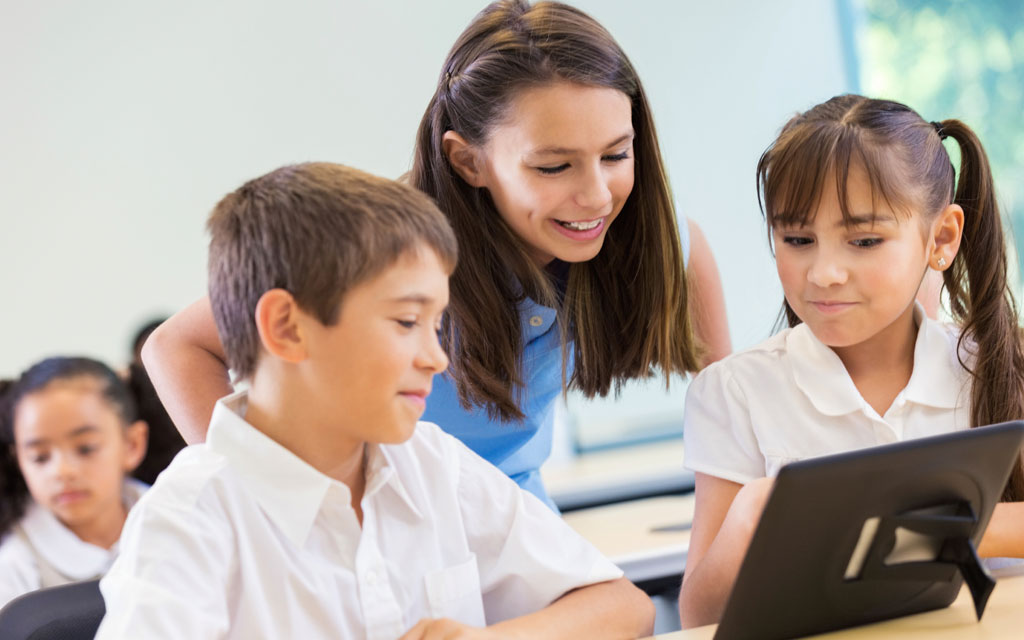 As digital technology becomes more and more commonplace in our day-to-day lives, it is no surprise that education is morphing to reflect the reality of this increasingly technology-driven society.
Today's K-12 children have grown up in a digital world – even those in kindergarten have little trouble navigating a mobile phone or tablet, especially now that these devices are designed to be increasingly intuitive and user-friendly. Older students even use cloud applications to work together outside the classroom, remotely collaborating.
Teachers are using technology to their advantage, creating digital strategies to enhance and enrich the learning experience, engaging their pupils across social media platforms to build online communities where education is shared. Parents and caregivers can also use technology to become more involved in a student's individual progress
Education website Noodle has published a list of the 41 most innovative K-12 schools in America, establishments that are transforming the teaching process. In Hawaii, for example, Ewa Makai Middle School is using tech devices to encourage physical activity, having introduced 'Tech PE' where students use tablets in gym class to record each other's progress. By watching playbacks, they can see where improvements and changes need to be made. The school's Technology Department has even developed an app that allows students to download their class performance and see how they have progressed throughout the year. This initiative has increased student participation, and the children love it – see what they have to say here.
Another school adopting digital tools is the Quest to Learn public school in New York City. Created in collaboration with the nonprofit Institute of Play, the school utilizes game-based learning to challenge, motivate and engage children. Quest to Learn has actually incorporated Minecraft into its curriculum, and students are given instruction that helps develops their digital citizenship skills, such as resolving conflicts without using inappropriate online 'bully' tactics. Not all the games are digital, but all result in creating a learning experience that is more enjoyable, ultimately encouraging participation and interaction.
Access to technology is key, and in San Diego, charter school e3 Civic High is situated inside a public library that provides students with easy access to digital resources. Each student is provided with a laptop and a Google Apps for Education account, all with the aim of enabling them to be both producers and evaluators of content. Digital Citizenship, internet safety and the safe use of technology is woven into the e3 core curriculum.
Each of these schools is a clear example of how technological innovation is driving educational advancement, and the Verizon Foundation is making a real contribution, building programs that place the most advanced technology into the hands of children who need it most. Tech development programs help to motivate thousands of students to create mobile apps that give them real-world skills like collaboration, negotiation and problem-solving. The Verizon Innovative Learning Schools partner with teachers to effectively integrate mobile technology into all aspects of the learning experience.