Citi Field network puts on a power display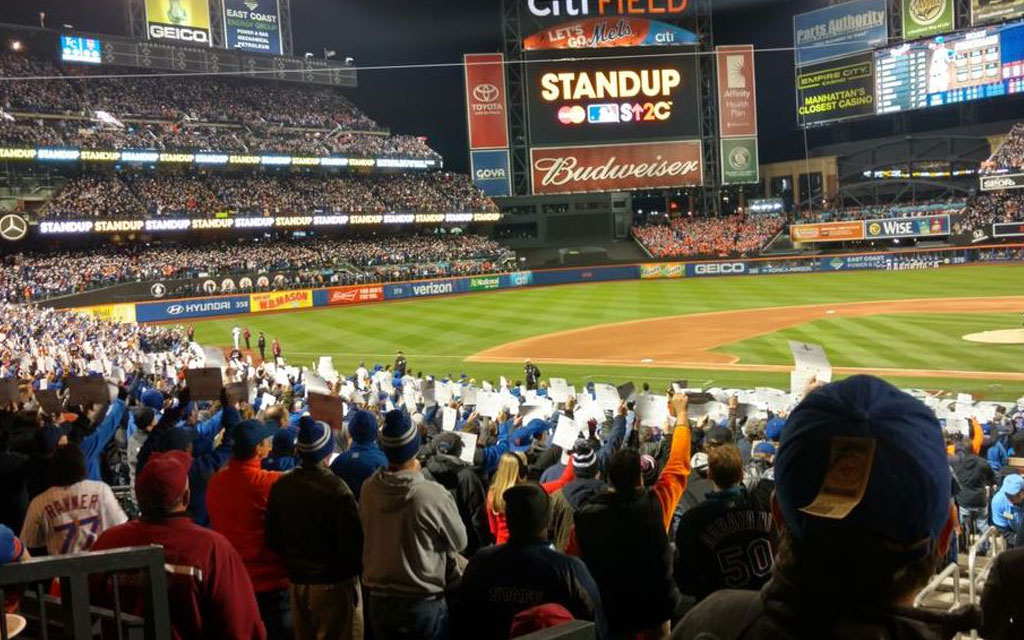 When the Mets hosted games 3-5 in baseball's 2015 championship series at Citi Field in New York, fans of both teams were prepared for an awesome display of power and consistency. They got exactly that – just not solely on the baseball diamond.
If baseball gave out an MVN award – most valuable network – the Verizon Wireless network would deserve serious consideration after handling more than 2.4 terabytes of data for fans during the three-game home series.
From posting pregame selfies on Instagram to streaming video on Facebook, fans put the Verizon Wireless network at Citi Field through a tough workout. How tough? On average, each fan in attendance used 19 megabytes of data during the series.
Let's take a look at the box score. Over three games, covering 11 hours and 6 minutes of playing time at Citi Field, there were:
165,480 unique wireless devices at each game


1,236 photos per minute were shared via the Verizon network – for a three-game total of more than 823,431 photos sent and received!


7,058 hours of video streamed by fans over the Verizon 4G LTE network


252,957,996 emails were sent and received


41,172 hours of audio streaming


More than 140,956 voice calls connected during each game
Citi Field is the perfect venue for such a powerhouse display. Independent mobile analytics firm RootMetrics recently ranked Verizon as having the fastest median download and upload speeds at Citi Field, according to their recent NYC Urban Mobile Experience report.
Verizon Wireless invested more than $10 billion nationwide in 2014 to improve and fortify its 4G LTE network, which now covers 98% of the U.S. population, bringing the company's network investment since 2000 to more than $100 billion.