Five mobile apps to avoid a Thanksgiving dinner disaster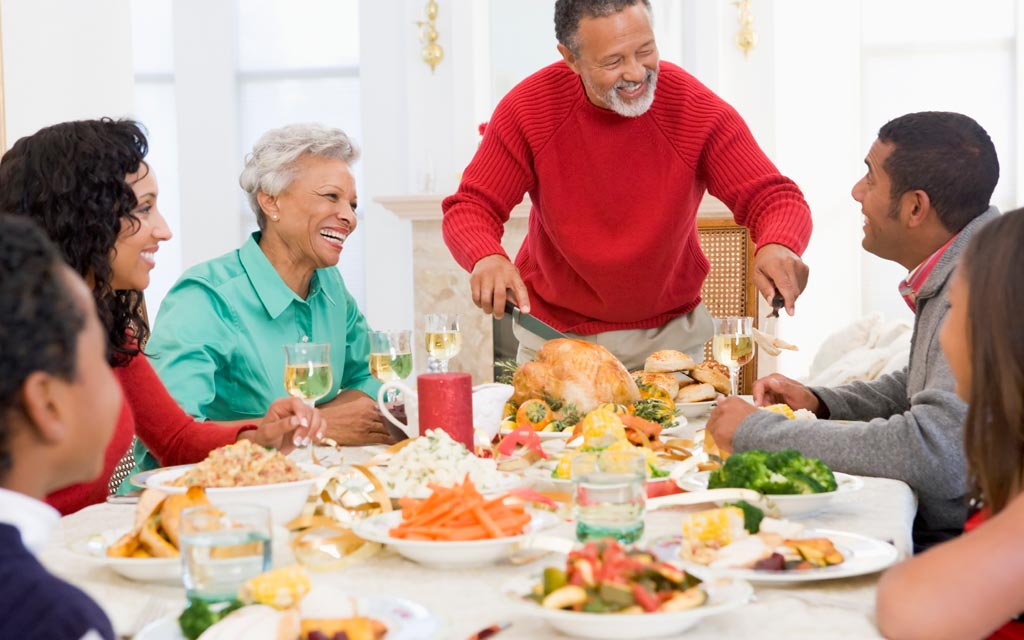 Thanksgiving is the time of year when we gather together with family and friends to give thanks for all the goodness in our lives - and, most importantly, feast! Love and togetherness are abundant, but at the end of the day, Thanksgiving is all about the food.
That is why whether this is your first Thanksgiving meal or you're a seasoned pro, these five mobile apps will help you with menu planning, shopping and timing to present the perfect Thanksgiving dinner. Something everyone will be thankful for!
Thanksgiving: A Bon Appétit Manual by Condé Nast Digital -- This free app has something for everyone. If you're bored with the same old side dishes like stuffing, mashed and sweet potatoes, and looking for some inspiration this year, this app has lots of mouth-watering recipes that will really jazz up those traditional favorites and impress your guests. Here's a taste of what you'll find: cornbread with caramelized apples and onions; crispy cauliflower with capers, raisins and breadcrumbs; and cabernet cranberry-kumquat sauce. If you're looking for a more traditional dinner, there are plenty of delicious recipes to suit your taste, like "the fluffiest mashed potatoes." The app also has a selection of set menus to make meal planning easier, such as "Classic," "Modern," "Southern" and "New Traditions."
Turkey iCue by Kitchen Cue -- Thanksgiving dinner is all about the turkey, and this app is exactly what you need to cook the bird to perfection. It provides a variety of how-to videos on roasting techniques, brining, stuffing and gravy, as well as numerous chefs' tips. It also offers a few recipes that add different flavors to the traditional turkey, such as "Kentucky Bourbon Turkey" or "Spanish Turkey." Plus, if you're wondering what wines to serve with the meal, this app has that covered with its drink pairing guide.
KitchenPad Timer by Touch Village Inc. -- Timing is everything when planning a big meal for many guests. This app will help you avoid that nightmare scenario, such as when your houseful of guests have had their fill of sparkling cranberry and apple cider cocktails but the sweet potatoes are turning from deep orange to black, the mashed potatoes are getting cold, the gravy's congealing, the turkey needs another hour to cook and the football game's about to start. The KitchenPad Timer will help you get all of your dishes on the table at the right time and temperature. You can set up to nine timers for your stove top and oven. The visual display makes this app particularly easy to use.
Food Network in the Kitchen by Television Food Network G.P. -- This free app is another great resource for Thanksgiving recipes, where you can find holiday cooking help from some of the Food Network's most popular chefs. It includes an entire section dedicated to Thanksgiving with ideas for cocktails, appetizers, sauces and gravies, breads, side dishes, desserts and even 40 different recipes for leftovers.
MealBoard by Ray Bernardo -- If your strengths don't include planning and making grocery lists, this app is for you. MealBoard lets you input recipes and then creates a grocery shopping list for you. It will help you stay organized and buy exactly what you need for your meal, rather than leaving the grocery store with a cart full of anything and everything you could think of, but missing one or two essentials for your planned meal.