How bloggers get the best out of their smart home solutions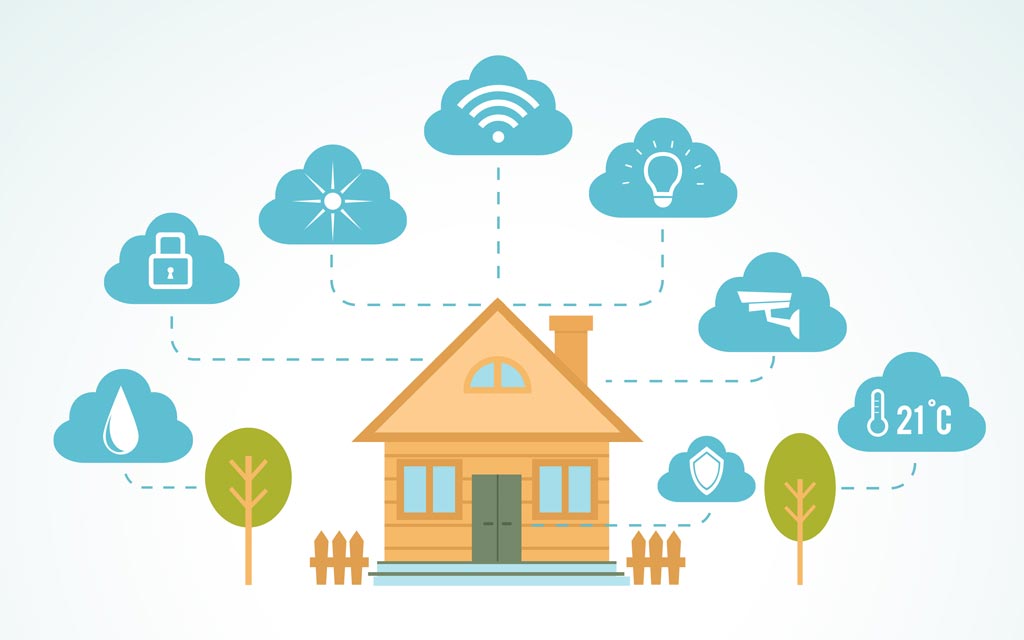 Recent estimates say that by 2019, smart home technology will grow to a $115 billion industry. Is yours going to be one of the 12 percent of households with smart home systems installed by 2018?
Accessories like those in Verizon's Smart Home Collection provide a wide range of capabilities:
Visually monitor any area of your home from wherever you are.
Lower your energy bill with a thermostat that learns your preferences.
Open your garage for workmen from the office or your kitchen.
Turn appliances on or off on-the-go—no more panic about whether you've left the toaster on.
Create the perfect lighting whether you're hosting a dinner party or helping the kids with homework.
Stream media from your tablet or smartphone to your TV.
From security to saving energy, lifestyle and tech influencers share what products they can't wait to get their hands on.
Josh Smith writes news and reviews that span the constantly changing mobile technology sector on GottaBeMobile.com. "Nest is still my favorite connected home product," he reported. "It helps me save energy and it allows me to control the thermostat from bed or to make sure the house is warm on the way home on cold winter nights."
Blogger Carla Streeter (RadioCarla.com) thoroughly enjoys the savings side of smart home tech. "We recently installed an Ecobee thermostat and have noticed a drop in our electric and gas bill thanks to it," she said. "This summer, it was so handy to be able to get on the phone app and tell the Ecobee to cool off the house before we got home. We are really looking forward to using it this winter."
While Josh recognized that accessories like Nest do deliver energy savings, most of his products are focused on convenience – like Hue Bluetooth lightbulbs. "The two products also connect," Josh explained, "And if I am away for a certain amount of time, Nest will turn on Hue lights to make it look like I am at home."
Carla saw the IoT possibilities and combined her home tech, too. "We love our WeMo lights," she raved. These Wi-Fi plugs allow you to use your smartphone to control appliances. "They are even better now that we have an Amazon Echo so we can turn on and off the lights with voice command."
The combination of smartphone control and security was a big plus for Carissa Godbott at TheGreenEyedLadyBlog.com, who also reviewed the Belkin WeMo Switch. "It was a small switch, but once it was linked to your phone and the app, you could do so much with it," she explained. "I actually see it in my future, being a mom that is always on the go...I would love to be able to make sure lights are on at home before we get there."
What's on these bloggers' smart home must-have lists?
"The Chamberlain Notifi is at the top of my wish list," said Josh. "This is a porch light and doorbell that includes a camera and a speaker. You screw the light in and mount a small camera and then you can see who is at your door." This smart home product runs off of power provided by the light socket, so no rechargeable batteries or hardwiring is required.
The Ring doorbell is similar. It allows you to answer your door from anywhere with your smartphone and records video messages for later playback.
Next on Carissa's list of smart home products to try is the Wi-Fi Smart Thermostat. "I would love to operate the temperature from my phone to ensure we come home to a temperature that is just right. My daughter has asthma and it's critical that the temperature isn't too cold or hot as that can be a trigger for an attack."
"I'm most interested to see what new devices are going to be coming out that use Apple's HomeKit when it's fully released," Carla shared. "So many possibilities there!"
With the Apple Homekit, you can control lighting, locks, heating and cooling, plugs and switches, sensors and shades with one app – or just ask Siri to take care of it for you.