How to shop smarter this holiday season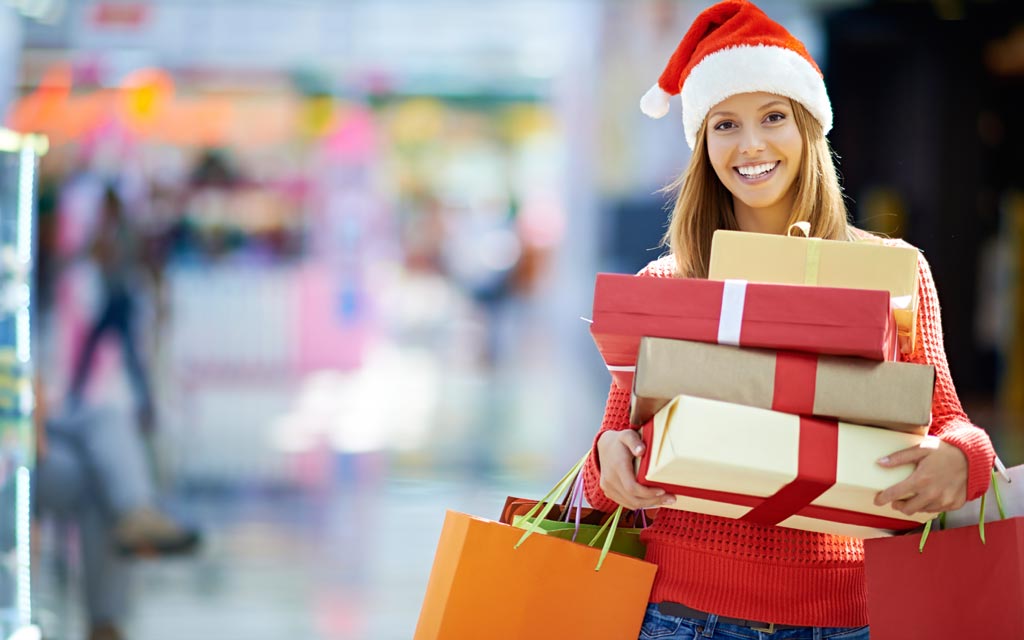 Mobile phones are becoming a primary tool for finding the best gift ideas and prices, impacting almost one third of retail sales this year, some $1.01 trillion. We're ready to use those phones as we head towards the big holiday shopping season with Black Friday and Cyber Monday just around the corner.
Traditionally, Black Friday and Cyber Monday are two of the highest-spending days of the year, but with the rise of the smartphone and 24/7 availability of the Internet, there are no limits to when you can shop – and the lines between in-store and online purchasing are increasingly blurred. Indeed, some retailers aren't waiting for these two key shopping days to begin busting out the savings, as Amazon started its Black Friday sale on November 2. Ultimately, the brick-and-mortar retail industry is rapidly adapting to the mobile world. Rather than seeing online shopping as a threat, stores know they need to embrace mobile technology to give shoppers far greater shopping flexibility.
According to a Deloitte report, 30 percent of customers say they spend more after using digital methods during the shopping process, either because they spend time researching and find better, but more expensive, products or because they find discount deals and actually spend more overall.
The two biggest benefits of shopping by smartphone is that you can do it anytime and anywhere, allowing you to find the best gift ideas whether you're snuggled on the couch at home or in your favorite store with friends. Listed below are our tips on how to use your mobile or tablet to shop smart.
Plan Ahead. Who's going to be lucky enough to receive a gift from you? What's your budget? The Santa's Bag gift list app will help you decide on both, as well as allow you to create wish lists and shopping lists, and track your progress to make sure you stay organized.
Do The Research. Many retailers have apps where you can check out gift ideas, and some have designed online stores specifically for ease of mobile use, including Macy's and Nordstrom. It's also a fair bet that many of us will be looking to online giants Amazon and eBay for more unique gifts, such as handmade, vintage and unusual offerings from Etsy. With online reviews and social media scores readily available, you can also check what's popular and what's not. YouTube is also a great source of ideas, with product reviews and unboxing videos that attract massive interest.
Get The Best Deal. How did we ever live without price comparison? With a smartphone, you can save huge amounts of money with a visit to some of the many sites offering this service, including Google Shopping, BizRate and ShopAtHome. And don't forget the coupons – the price comparison sites offer these too, or you can visit other Ebizmba-rated sites here. Simply visit a store signed up to ShopKick, download the app, and begin earning rewards and gaining access to exclusive deals.
Make the Purchase. The rising number of mobile payment apps means you can pay for just about anything from your smartphone, whether via a stored payment card, a mobile wallet or, if you're shopping with us, the Verizon Bill to Account option.
Finally - Don't Panic! If you've left shopping to the last minute, you can use your phone to send digital gifts instantly or at a preset date in the future, virtually giftwrapped. And although mobile devices can't actually giftwrap physical purchases, the WrapIt app shows you how.
Finally, if you're out and about in the mall, apps like Family Locator show where your friends and family are in real-time, so if you become too engrossed in store offers and your loved ones wander off, you can easily find them.
Wherever and whenever you choose to shop, have fun this festive season!