Meet one of the stars from the hit fitness show, "Sweat Inc."
Celebrity trainer Obi Obadike chats about his new show and gives tips on getting fit.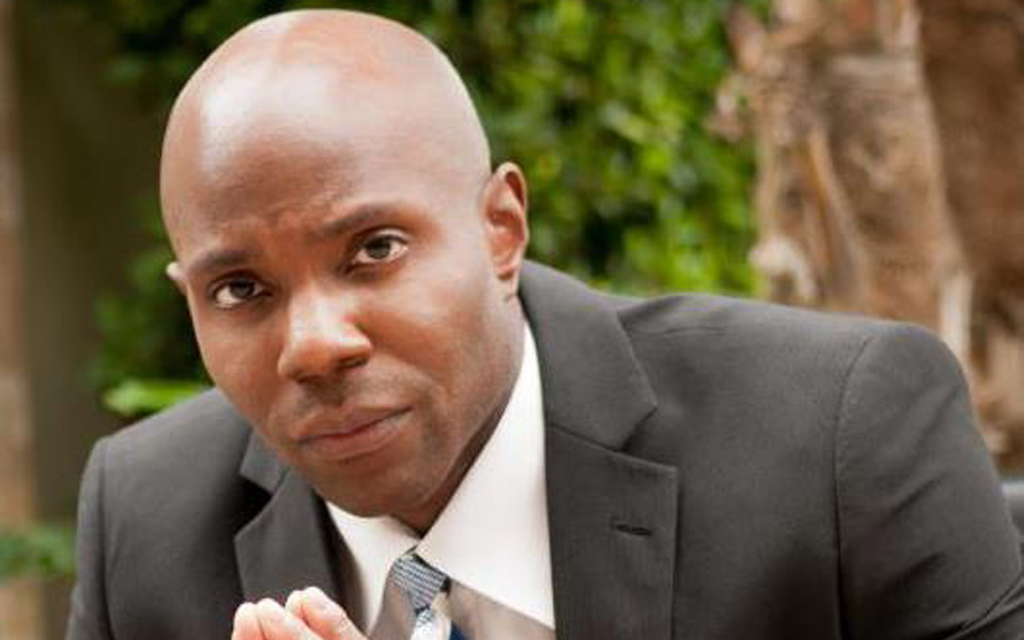 Los Angeles-based trainer-to-the-stars and nutritionist Obi Obadike is no stranger to hard work. Born and raised in Southern California, Obi was a record-setting track star at California State University, Fullerton. After college, he chose the entrepreneurial route and began building his own personal training business. Obi now trains a host of celebrities, including Morris Chestnut and Stephen A. Smith, and has been featured on more than 40 fitness magazine covers in the past five years. So, it was a no-brainer that Spike TV selected Obi to join the panel of judges for their new reality series, "Sweat Inc."
Hosted by "Biggest Loser" star Jillian Michaels and co-judged by Obi and Randy Hetrick, founder of TRX , "Sweat Inc." features 27 aspiring fitness entrepreneurs competing to develop the most groundbreaking exercise program. The winner will receive $100,000, a feature in Women's Health Magazine and the opportunity to launch their program in Retro Fitness gyms across the country.
"Over the course of 10 weeks, the contestants will be judged on many different things: effectiveness, profitability, mass appeal, uniqueness, practicality, a strong business model and even how fun it is," explains Obi.
Using mobile technology solutions, the show highlights new innovative fitness ideas that will challenge viewers to go beyond a run on the treadmill and learn tips and tricks that can enhance their own workouts.
Technology is very important on "Sweat Inc." because the people testing the success of these new workouts are wearing heart rate monitors and wearable devices to track calories burned and muscle activation in order to rate efficacy.
In addition to Obi and the other "Sweat Inc." experts, celebrity fitness judges, including U.S. Olympian Lolo Jones and NFL star Terrell "T.O." Owens, will be joining the panel throughout the season to lend their specific expertise to select fitness categories.
For those watching the show and looking for ways to get and stay fit, Obi says there are simple things that can be done from the comfort of your own home to adhere to a common sense workout routine.
"Setting goals and writing down what you want to accomplish helps you feel more empowered," Obi explains. "It also helps when you have a partner that supports and pushes you. Whether it's a spouse, a brother or a workout buddy, someone you don't want to let down will keep you moving."
Obi recognizes how busy this time of year can be, and with the holidays coming up, we all can use extra encouragement to eat right and exercise. Mobile technologies like the wearables you can find in the Get Fit Zone at Verizon stores, are great gifts for people who want to be more efficient with their workouts.
"I believe in the 80/20 rule. Eating healthy 80 percent of the time and letting yourself indulge in those special treats the other 20 percent," says Obi. "Merging technology and fitness into one is educating and motivating the consumer to have a healthy lifestyle."
Make sure to check out Obi and new episodes of "Sweat Inc." on Tuesdays at 11/10 CST on Spike TV.