The Ellipsis™ Kids tablet: A digital playground that educates as it entertains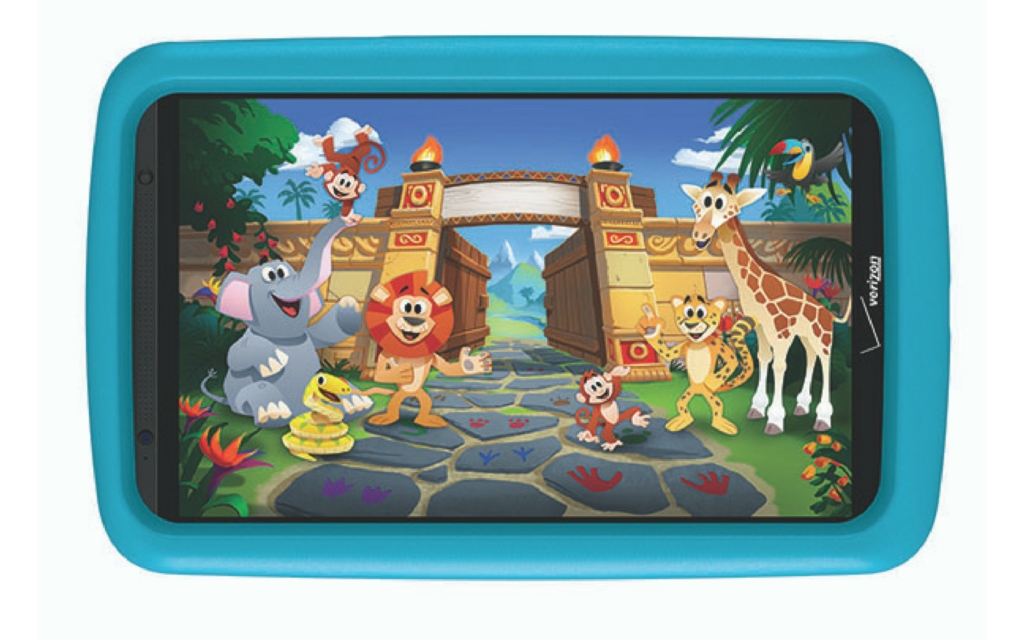 The Ellipsis Kids Tablet by Verizon is a full-featured kids tablet designed specifically for children. It features content and games curated by education professionals, while allowing parents to customize the experience. Kids will love the interactive experience, colorful display and fun applications, while parents will appreciate the knowing that their children are having fun learning in a safe environment.
Powered by Zoodles
Every Ellipsis Kids tablet comes preinstalled with a free premium subscription of Zoodles® Kid Mode®, a massive digital playground for kids to play and learn in a safe environment, featuring tons of games, videos, books and age appropriate content. Parents simply create a profile for their child, select their age and interests, and Zoodles curates a collection of games, videos and apps that will educate as they entertain.
Time limits, app blockers and a unique child lock, allow you to safeguard your kids from inappropriate content and free you up from having to worry about what your child is watching or playing.
Big features; small package
Built on the Android operating system, the Ellipsis Kids Tablet gives children the full tablet experience tailored specifically for them. Parents have the option to connect the device to the Internet using either a Wi-Fi connection or Verizon's 4G LTE network.
The 8-inch IPS display is protected from falls and bumps thanks to a protective Kid-tough Bumper. A 5-megapixel, rear-facing, high resolution camera provides a great media experience while a 1.3 megapixel front-facing camera lets them take their own kid selfies. The tablet can also store plenty of applications and content thanks to 16GB of internal memory, as well as the option to add up to 32GB with a microSD card (sold separately).
Key features
4G LTE connectivity
Large 5000mAh battery
Kid Tough Bumper
Free Zoodles® Kid Mode® premium subscription
Parent dashboard that measures and displays the child's educational progress
Not just for Kids
Don't let the colorful package fool you. The Ellipsis Kids Tablet can be used as a traditional tablet and a go-to entertainment device. Using the Android OS on the 8" HD display, you can stream movies, surf the web, play games, and more as your child's interests develop and mature.
Availability & accessories
The Ellipsis Kids Tablet will be available on Thursday, Nov. 12 for $249.99, on Verizon's device payment plan for $10.41 per month for 24 months; 0% A.P.R., or for $79.99 with a two-year contract. Customers on the Verizon plan can add a tablet to their existing plan for an additional $10 per month (plus taxes and fees). The Verizon plan is available in five sizes (from size S with 1G for $30/month to XXL with 18GB for $100/month) and allows customers to share data across up to 10 devices.
Additional colored bumpers and kickstands will be available so your kids can customize their Ellipsis Kids Tablet with their favorite colors.