The evolution of texting with Verizon Messages app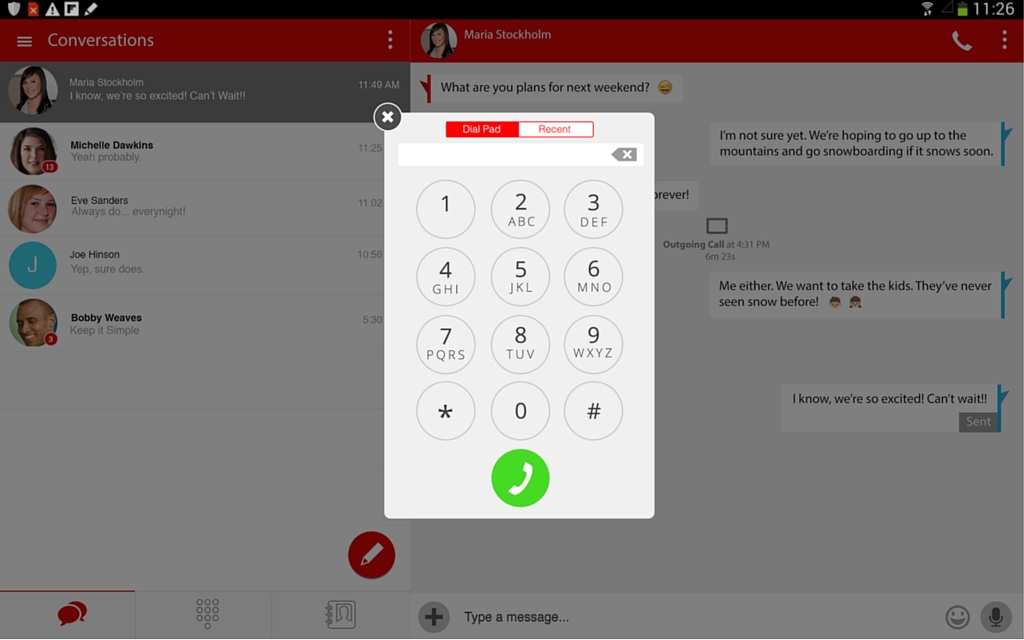 There was a point in time where text messages were made up of only text. Imagine your inbox without images, GIFs, emojis, memes, and group messages…and when that inbox was limited to one device.
Verizon Messages first launched in early 2013 as a new texting experience where you could access your inbox from your smartphone, tablet, and home computer. Fast forward, the app has grown to include features like:
Schedule a message – great for birthday texts you want to send at midnight but can't stay up for
Media Search – search for images, videos, and GIFs so you have the perfect reply to your friends
Driving Mode – disables message notifications and then auto-replies to any incoming messages
eGifting – Forgot to send flowers? Sister's birthday coming up? Late for a date? With eGift, text anyone a gift card instantly.
Verizon Messages now also includes new features: make and receive voice calls on your tablet and eGift with more brands than ever before.
First, Advanced Calling customers who pair their phone number to the app on their tablet can make and receive voice calls. That means when you're with your tablet and your phone is charging in the bedroom you can take the call from the tablet you have in your hand.
Second, we've expanded eGifting beyond Starbucks to include more than 30 brands. Choose from restaurants, shopping, groceries, gaming, movie tickets and more. All you have to do is Tap "+" in your message, click on eGift and pick the gift card you want to send. It attaches just like a like a photo. Don't forget to select your favorite card art, and type in a personalized message. Instant gift-ification.
These updates are another step in enhancing the Verizon Messages experience. Look for new features as Verizon Messages continues to evolve.