The new fast food signals the future of lunch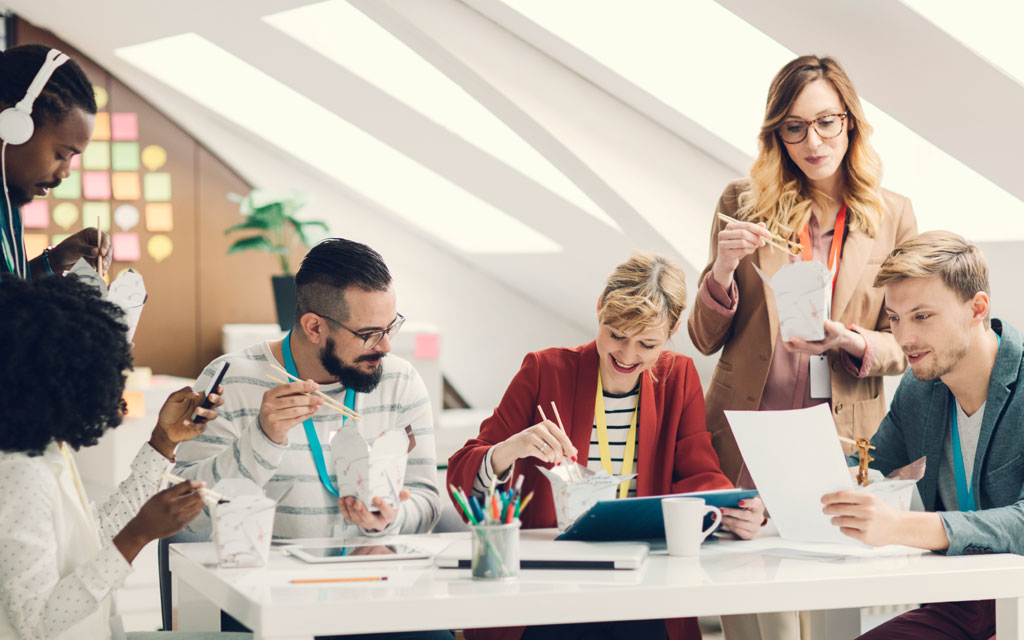 If you're reading this over a quick lunch, then you're not alone - the noonday spot is hot, with innovation cooking around every corner. There's a real energy in this sector, and whether you lunch on the go or at your desk, whether you like your lunch al fresco or inside the restaurant, the future of lunch is being created around speed, efficiency and personalization.
This eating evolution is being driven by mobile technologies, with start-ups hungry for success and delivering a range of lunch options for everyone, especially for the time-poor diner. We're all used to booking tables in advance, but pre-ordering food is becoming increasingly common as restaurants integrate mobile apps into their order systems. The definition of fast food is no longer a burger; it can be anything you like – as long as it's quick.
For healthy food on demand, Eatsa majors on quinoa for its pre-ordered bowls, all of which are just $6.95. You pay for and build your bowl either on an Eatsa in-store iPad or via your own smartphone, then collect the lightning-fast lunch from your personalized cubby. All ingredients, calorie counts and nutritional details are clearly stated, and because Eatsa gets to know your preferences, ordering can become even quicker the more frequently you visit.
Restaurants signed up to Allset can take your order in advance, so you can arrive for lunch without the wait. It's the shortest way to a sit-down lunch, so you can make the most of your break but still be back in the office on time. Allset is positioning the service as a way for restaurants to reach busy diners by offering rapid service, increasing table turnover by making food preparation more efficient.
For those office lunches, Chewse aims to take away the hassle – you set up profiles with dietary requirements, likes and dislikes, and the Chewse 'meal specialists' plan a calendar of lunches for you and your team. You can amend and update meals and catering count at any time via your online account. As with Allset, restaurants need to be signed up to the service, and Chewse commits to certify all its restaurants for great meals and speedy delivery.
Of course, we've been paying by mobile for our food and drink for some time, and there are a number of apps in this space. With Cover, there's no waiting for the check, worrying about the tip or splitting the cost – friends and colleagues can pay their share even if they don't have the app. Dash offers a similar service, and has a 'Venue Vibes' feature so you can check out new places in your neighborhood.
Eating out or in has never been easier, quicker or had healthier choices. No matter how busy you are, a break at the top of the day with friends, colleagues or just on your own out in the sunshine, can clear your mind and focus your thoughts. And with tech making it effortless, there's no excuse to not do lunch!