Tshaka tips for parents' tech talks
Tshaka Armstrong knows his tech.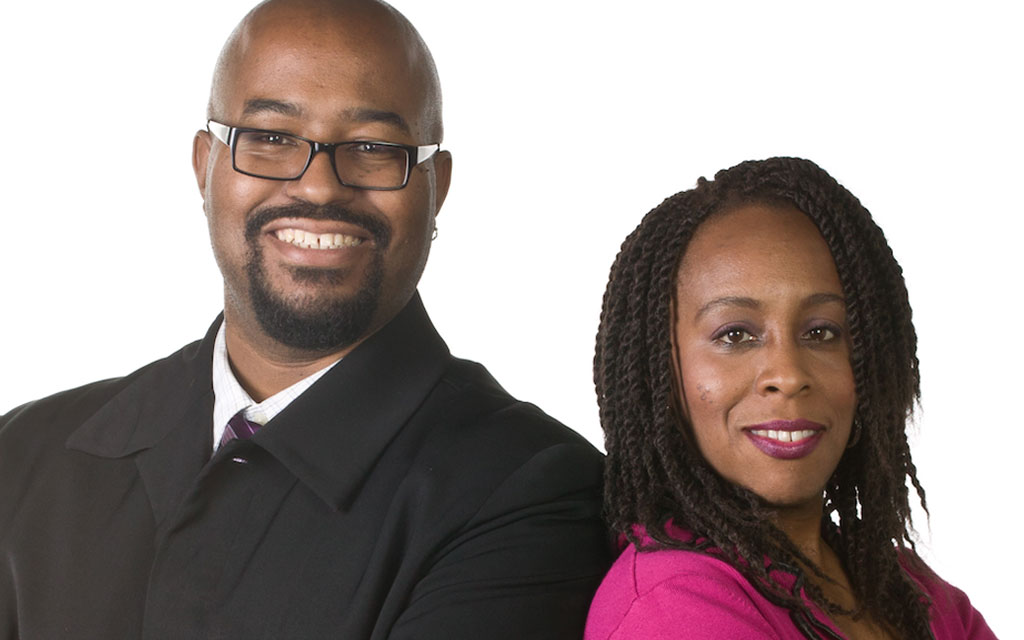 As an award-winning reporter for FOX 11 Los Angeles, he's been teaching Southern Californians about the latest gadgets since 2011. However, while Armstrong – a self-described geek – loves to talk about technology, he's even more passionate about showing people how to use it safely.
"Giving a kid a smartphone is like putting a screen door on a submarine," Armstrong said. "There is just an ocean of stuff that could come flooding in. The best of humanity is online, but the worst of it is there, too."
In 2009, Armstrong and his wife, Kelli Armstrong, founded Digital Shepherds, a nonprofit organization helping families to safely navigate the world of technology and all it has to offer.
Digital Shepherds has worked with thousands of individuals, holding tech-safety discussions at schools, libraries and conferences across the California Southland.
"The one thing I always tell parents," said Armstrong, "is that if you aren't having conversations with your children that are making you a little uncomfortable, you might not be having the right conversations."
Armstrong recommends installing some basic tools to create a safe space for children and teens on their smartphones and online. Monitoring apps like SMobile Systems Parental Controls and My Mobile Watch Dog let parents monitor smartphone use from an easy-to-use dashboard, while software like NetNanny can make sure Google searches don't return inappropriate results. In addition, Verizon customers can use FamilyBase to set specific text, call and data caps for their children to help teach limits and personal responsibility.
If you're thinking of buying your child the new Samsung Galaxy S6 Edge, Samsung Galaxy S7 or iPad mini 4, Armstrong shares some tried-and-true tips to help ensure a drama-free school year.
No gadgets in the bedroom
Given the chance, most kids would rather play video games or text with their friends than sleep. Not a good idea.
Place limits on video games and texting during the week
Have kids hand over their phones until homework or chores are completed.
This goes for parents and their kids. Passwords keep personal information safe and inappropriate content out of reach.
For more information about keeping your child safe online, or to learn more about Digital Shepherds, visit www.digitalshepherds.com.