Verizon Cloud app gets smarter
App update brings new features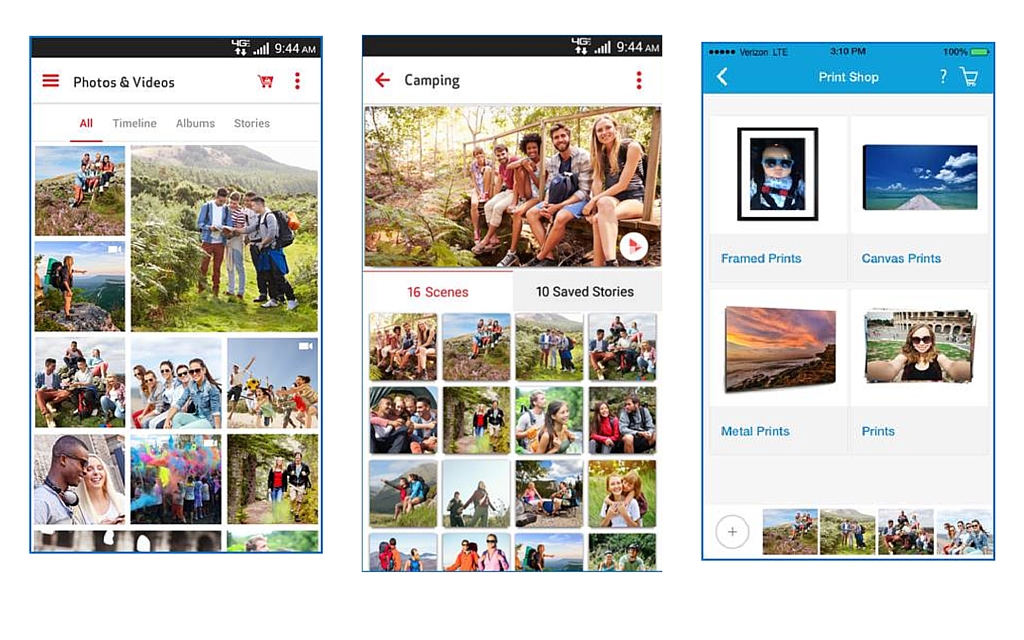 In today's mobile and connected world, a cloud app needs to be more than just a place to store your photos and music. It needs to be smart and have features that help make things easier for you.
A software update is now rolling out for the Verizon Cloud app which adds two new features.
Smart Albums
"Let me show you this picture… it's here somewhere. I'll find it. You know what? I'll send it to you later".
A lot of us use our smartphones as our primary camera. This is great, but can lead to huge galleries that are not very organized and a hassle to sift through.
The Verizon Cloud app, thanks to a collaboration with RealNetworks®, can now automatically create "Smart Albums" and "Stories" to help keep you and your memories organized. The app selects your best photos and videos and organizes them into different Smart Albums based on events and locations. These albums can be easily shared and they are stored in the cloud, so you will be able to access them from anywhere.
RealTimes "Stories" are video montages set to music that are automatically created from your photo and video memories. You can also customize the Story montages as well as add your own music to really personalize them using the integrated RealTimes® app.
After the update, Verizon Cloud users will receive access to RealTimes Unlimited features, giving users longer Story lengths and more customization options, through January 2, 2016 at no additional cost (normally $1.99 per month).
The Print Shop
Some photos are meant to be framed and seen outside of a mobile device. You'll now be able to print photos you have stored on the cloud. You can order photos, as well as canvas, metal, and framed prints from Photobucket, all within the Verizon Cloud app.
This brings an easy and convenient way to get your photos printed. And for a limited time, Verizon Cloud users will be able to receive a 50% discount off their order by using the promo code "VZNPROMO50".
Customers on the Verizon Plan get 5 GB of Verizon Cloud storage at no additional cost. Additional storage is available beginning at 25 GB for $2.99 per month.