How tech is helping parents with the new baby challenge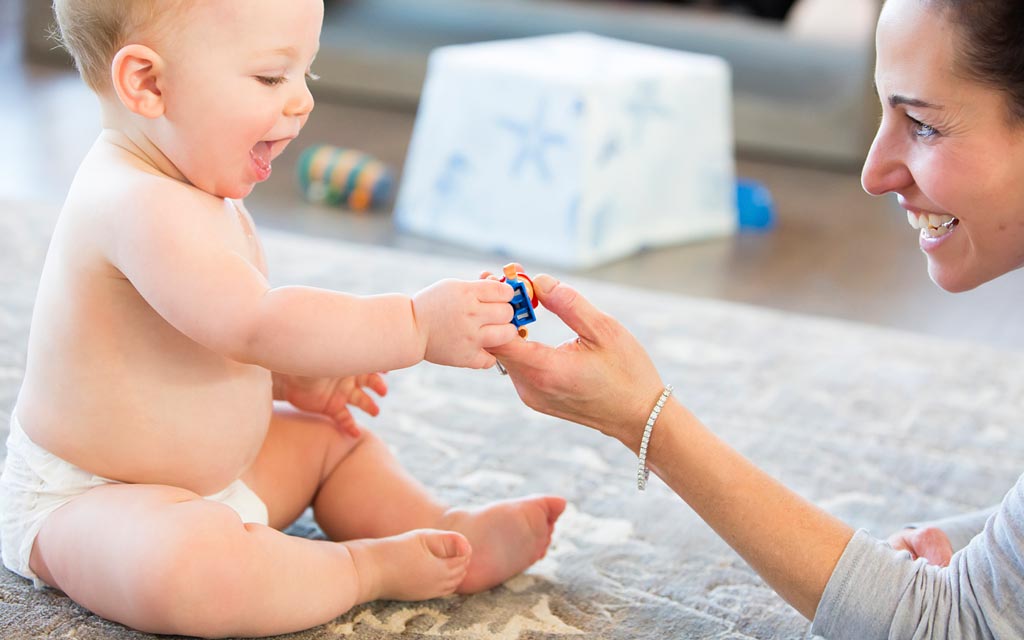 Becoming a parent is an extraordinary experience, but with the beautiful times come real challenges. Luckily, in this increasingly tech-focused consumer market, technology is finding innovative ways to support new parents and make the everyday struggles a little easier. We take a look at some of the great ideas delivered by the tech world that can help with your new delivery!
Awaiting the birth of your baby is such an exciting time. While you're expecting your new bundle of joy, you'll want advice, support and reassurance from other parents-to-be, as well as from family and friends. BabyBump,a pregnancy tracker, social health app and website for expecting families, is a great resource where you can connect and share with others who will know exactly what you're experiencing. It's a great place to keep a progress journal and create a birth plan, as well as a hub for information about all things baby-related.
When the newest member of your family arrives, you'll want to know that your infant is safe and secure at all times – especially when you can't be there. With the Baby Monitor 3G, your phone, tablet or PC can become a real-time window to your little one. Put one device in your baby's room and it will stream video across either the cellular or Wi-Fi network to wherever you are.
Another choice is the Mimo Smart Baby Monitor, which uses a Bluetooth sensor on a special cotton kimono worn by your baby. The sensor not only brings baby gurgles, cries and coos to your attention, but also provides information about sleep activity, respiration, body position and skin temperature, with custom alerts sent to your mobile device for events like irregular breathing or roll-overs. There's also a whole range of other options to help you watch over your baby – check out our accessories here.
All parents have had sleepless nights, pacing the room with a fretful infant. Now, simply slip your baby into the 4moms mamaRoo infant seat and watch as the different settings designed to mimic the way parents and caregivers move soothe your little one. It's Bluetooth-enabled too, so the choice of motions and comforting sounds can be controlled from your smartphone while you put your feet up for a rest!
There's so much to remember with a new baby, so the Baby Connect app comes in very handy. The app tracks daily information, including feeding times, diaper changes, sleep activity, medicine doses and vaccine dates. You can authorize the app to be shared with selected people, too, so babysitters, grandparents and other caregivers have all the necessary information at their fingertips when they're in charge of your newborn.
A new baby brings new friends and even new neighbors if you move to a bigger place. Nextdoor is a private social networking app that you and your neighbors can use to find a trusted babysitter, swap baby toys and clothes, and even find a recommended handyman. The app can also make your community safer for you and your family – you can organize a neighborhood crime watch, and alert the local area if you see anyone suspicious.
Raising kids is never easy, but tech is definitely helping out. And while the smart diaper is still only a prototype, innovation and clever inventions are all around us – it's only a matter of time!