Smartphones can make us multilingual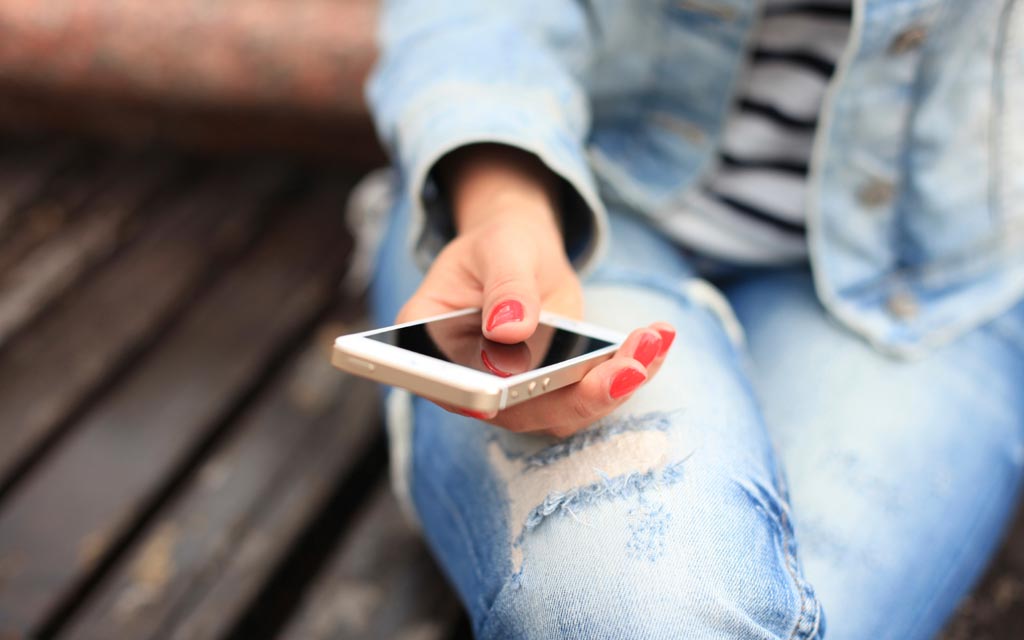 Traveling is the best way to learn about other countries and cultures. But to really get to know people from other parts of the world and understand their customs, it helps to speak their language. Our travels would be much more enriching if we could converse in the local language.
Not many of us have the time or resources to enroll in a language class, however. Luckily, starting to learn a new language can be as simple as downloading a smartphone app. Today, there is a wealth of language learning apps available that can turn your smartphone into a portable classroom in your pocket, letting you learn at your own pace, wherever you are and whenever you have time.
We've compiled a list of the 10 best smartphone apps for learning new languages that can make you multilingual in no time.
AnkiApp is a flashcard app offering a simple way to learn Japanese. There are more than 80 million flashcards available, which have text, audio or images for learning words or phrases. The app tests your knowledge after each session and provides feedback on your progress. It costs $24.99 and is available for Android, iOS, Kindle Fire and Windows devices.
For a monthly subscription, Babbel encourages learning through speaking and repeating phrases. Offering lessons in 14 different languages, its integrated speech recognition helps users improve their pronunciation.
Brainscape, much like AnkiApp, uses flashcards to teach a variety of different languages, including Arabic, Mandarin, French, German, Greek, Hebrew, Italian, Japanese and Korean. For iOS devices, the app is free to download.
If you want to practice your newly learned language with a native speaker before arriving in a country, Busuu has 50 million users who you can talk to. With this free app, interaction with native speakers is encouraged and facilitated through features like integrated video chat and peer-to-peer text corrections.
Duolingo boasts a fun and even addictive way to learn 14 different languages. The app is designed like a game in which points are awarded for correct answers and lessons are designed to increase in difficulty with each new level. Duolingo is a free app and available for Android, iOS and Windows Phone devices.
Fodor's Travel Phrases App does just what it says - it provides words and phrases for just about any travel situation in 22 different languages, which have been recorded by native speakers to help users with pronunciation. The app is free to download on iOS devices.
Google Translate is handy to have on your smartphone for learning words and phrases on-the-go while traveling in different countries, and especially when trying to order food from a restaurant menu. The app supports an exhaustive list of 60 different languages, so wherever you are in the world, it can help with translations. Google Translate is free for Android and iOS devices.
Similar to Duolingo, MindSnacks is another app that teaches vocabulary and conversational phrases for seven different languages through simple games. For iOS devices only, it's free and has in-app purchases.
For learning almost any language, Memrise claims to "make learning languages and vocab so full of joy and life, you'll laugh out loud." It uses memory-enhancing techniques to help you learn and adapts to your level as you go. The app is free to download on Android and iOS devices.
Rosetta Stone has a comprehensive collection of mobile apps for learning new languages on Android, iOS and Kindle Fire devices. The primary app is Rosetta Course, which uses speech recognition technology to help learners read, listen and speak in new languages. This is accompanied by other apps such as the Rosetta Stone Travel App and the TOTALe Studio app in which learners can converse with native speakers. There's even an app for kids aged 3 - 6 years old that combines reading English with speaking Spanish.
At Verizon, thanks to advances in smartphones and the pervasiveness of mobile broadband connectivity at home and abroad, we think these language apps will help you get the most out of your next trip.