Verizon unveils limited edition Star Wars themes for the DROID Turbo 2 by Motorola
Star Wars fans can purchase a limited edition DROID Turbo 2, featuring designs inspired by one of 5 different characters from The Force Awakens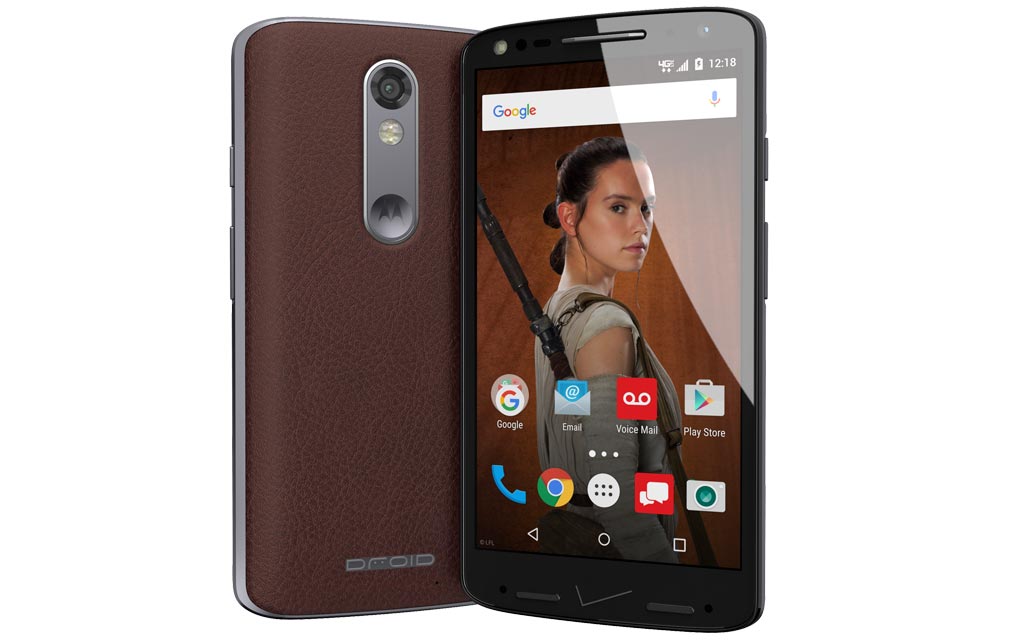 You don't need to visit a galaxy far, far away… to get your hands on the latest Droid. Beginning today, Star Wars fans can purchase a limited edition DROID Turbo 2 by Motorola, featuring the first shatterproof smartphone display and designs inspired by one of five different characters from Star Wars: The Force Awakens.
Available from Verizon, the Star Wars editions of the DROID Turbo 2 have all the features available from the DROID Turbo 2 including up to 48 hours of battery use from a single charge, advanced Turbo charging capabilities and a 21-megapixel rapid-focus camera.
Use the Moto Maker custom configuration tool — in-store or online — to create your DROID Turbo 2 using custom color palates and backing materials based on characters from Star War: The Force Awakens, including: Poe Dameron, Rey, BB-8, a First Order Stormtrooper and Kylo Ren. To customize your phone even further, special edition Star Wars: The Force Awakens wallpaper will be released for the DROID Turbo 2 by Motorola. Get yours by downloading the "Star Wars Wallpapers for Droid Turbo 2" app from the Google Play store.
DROID Turbo 2 owners who have purchased, or step up to the 64 GB model, can receive a one-time full re-design of their DROID within two years of purchase. Simply chose the new design on Moto Maker and return your old phone when the new one arrives. Design refresh is available on the DROID Turbo 2 for an additional $96 or $4 per month for customers purchasing the smartphone on a device payment plan.
The DROID Turbo 2 Star Wars edition smartphones are available for $26 per month for 24 months ($624 retail price), or $30 per month for 24 months with a design refresh ($720 retail price).
Trade-in offers & 2GB of free data for life
Stop by your local Verizon Wireless store to build your Star Wars-themed DROID Turbo 2 using Moto Maker today and trade in your existing smartphone for up to $300 in savings. Online trade-ins are subject to additional processing time.
New and existing Verizon Wireless customers also can receive 2 GB of data for free every month for every phone they add or upgrade on XL or larger Verizon Plans this holiday season. Available for a limited time, the free 2 GB of monthly data is shareable and can be combined with other offers.
Visit DROID Turbo 2 — Designed by You for more information about the Star Wars editions of the DROID Turbo 2 by Motorola.