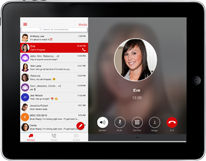 Video Calling
Make and take voice and video calls from your tablet.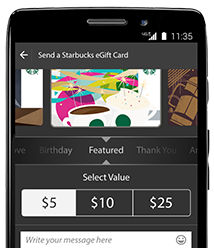 Send an eGift
Use your credit card to purchase eGifts for your friends and family.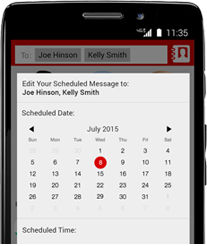 Schedule a Message
Write a message, then schedule a date and time to have it delivered.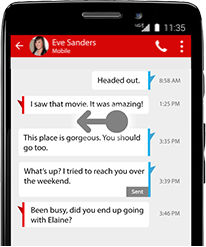 Time Stamp
View time stamps for every message you send and receive by swiping left on the conversation screen.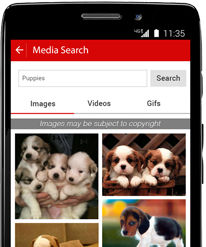 Media Search
Use the in-app Media Search to find and share images, videos, websites and GIFs.
Video Trimming
Share only the best moments of your favorite videos by trimming down the size and length.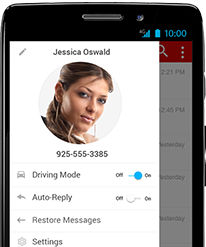 Driving Mode
Turn on Driving Mode to disable message notifications, send an Auto-Reply message and even let pre- selected contacts view your current location.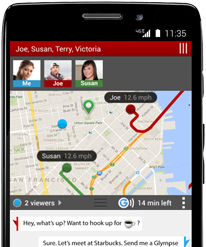 Glympse®
Share your real-time location with friends and family.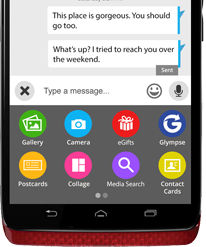 Attach Menu
Tap the '+' sign to open the Attach Menu to access eGifts, Postcards, Gallery, Media Search, Glympse® and more.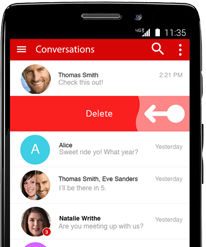 Swipe to Delete
Swipe left to quickly delete a conversation from the conversation list.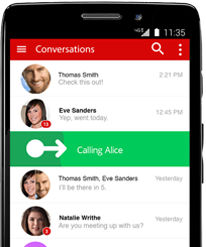 Swipe to Call
Swipe right to make calls directly from the conversation list.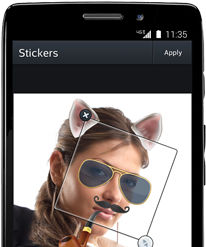 Photo Editing
Spice up your photos with stickers, filters and more.