Verizon Smart
FamilyTM
When it comes to parenting, everyone could use a little backup. Verizon Smart Family is here to help. It lets you know where your kids are by tracking their device. It also allows you to limit what they see on their devices by setting content filters. Verizon Smart Family - your new partner in parenting.
Compatible device req'd; accuracy of info not guaranteed. Companion app download req'd on family's devices for content filters, pause internet & location (w/$9.99 Premium only).
Verizon Smart
Family Premium.
30 day free trial, then
$9.99 per month.
Don't need location tracking
and alerts? Get Verizon
Smart FamilyTM for $4.99.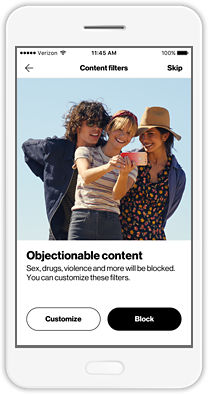 Content Filters
Make sure your kid's apps are apps for kids.
Set content filters to block inappropriate apps & websites.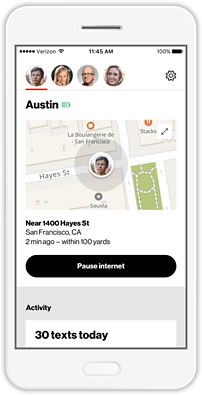 Location
Track your kid's location.
Peace of mind by knowing where they go.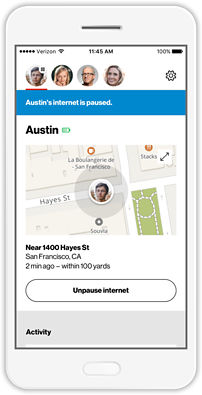 Pause Internet
Pause the internet, at home or on the go.
Pause the device over Wi-Fi or when they're using your data.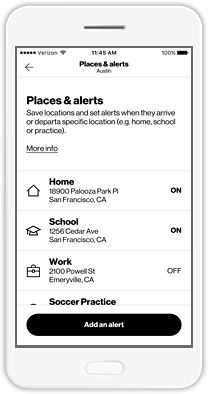 Alerts
Know they made it to practice.
Set alerts to receive updates on your child's location.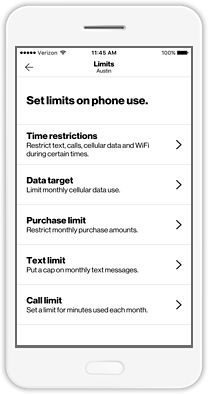 Usage
Set smarter boundaries.
Take back time by limiting access to texts, calls and data.