Use the provided info below to help determine if your device has physical damage.

Caution:
Prepaid service customers: Visit a Verizon store to order warranty replacements. Orders for prepaid warranty issues can't be processed via Customer Service.
Standard service customers: If you need to replace your device under warranty and the device is water damaged, broken, or has unreasonable wear and tear, you could be assessed a Damaged Device Fee.

If damage is found:
Several replacement options may be available.
If you have a Motorola DROID Turbo or the Maxx 2 with a cracked screen, refer to Screen Assurance FAQ's for warranty options.
If you have a moto turbo 2, moto z force droid, moto Z force edition with a cracked screen, refer to the Shattershield website or call Motorola directly at 866-721-5480 for warranty options.
Examples of screen damage include but are not limited to:
Cracks
Scratches
Separation
Warping
Lines
Pixel Deformities
Punctures
Refer to the below images for examples of screen damage:
Punctured Display: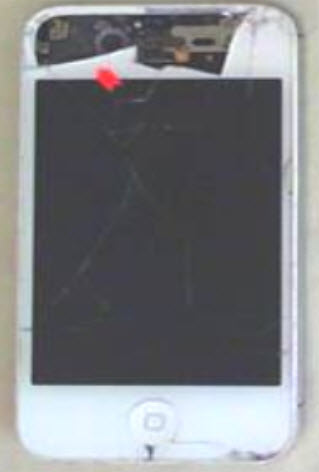 Cracked Screen:

Pixel Deformity: