Adjusting volume controls can help if you're not getting notifications/ringing/vibrating when receiving calls/texts/emails.

Pressing the Volume buttons (located on the right edge) up or down adjusts:
earpiece volume while on a call.
media volume while listening to music or playing videos or games.
ringtone volume when not on a call and no media apps are actively used.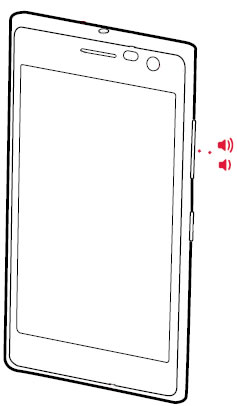 To adjust volume settings when not on a call or actively using an app, do the following:
From the Start screen, swipe left to display the Apps list.
Alternatively, tap All apps (located in the lower-right; may require scrolling to the bottom).
Navigate: Settings > Personalization > Sounds.
From the sounds screen, adjust any of the following:

Ringtone
Vibrate
Play a sound for:

Key press
Lock and unlock
Camera shutter
System alerts
Related Topic: To manage ringtones & sounds, refer to Alerts for further assistance.