View this info if your device is unresponsive, frozen or won't power on or off.

Notes:
This device has a non-removable battery. This process can be used to simulate a "battery pull" when the device is unresponsive, frozen, or doesn't power on.
In most cases, a soft reset won't affect data on the device, unless the battery is very low.
Press and hold the Power+Volume Down buttons for approximately 12 seconds or until the device power cycles.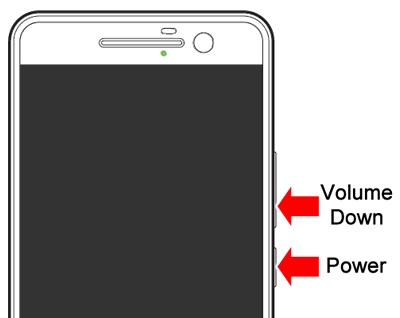 If the device doesn't power on and is unresponsive, attempt the following:
Plug the device into the provided HTC wall charger and wait 1-2 minutes.
The LED indicator should glow solid amber/red.
Third-party chargers may not work to recover the device when it is in a no power state. When attempting to recover a device that won't power on, only use the included HTC wall charger to ensure best results.
If the LED indicator doesn't light up after 1-2 minutes, move the wall charger to a different outlet to ensure the issue isn't with the outlet.
If the device still doesn't power on, ensure it's still connected to the wall charger then press and hold the Power button and both Volume buttons for 1-2 minutes.
Related Topic:

Unfreeze Your Device