If you can't browse the internet or your device crashes, resets, freezes or runs slow, view this info.

A soft reset (powering the device off then back on) is similar to restarting a desktop computer and is one of the first steps in troubleshooting a device. In most cases, a soft reset won't affect data on the device, unless the battery is very low.
From the back of the SmartHub, press the Power switch

into the down position to turn device off.


If unable to power the device off, disconnect the provided power supply from the Power port
on the back of the SmartHub then remove then re-insert the battery.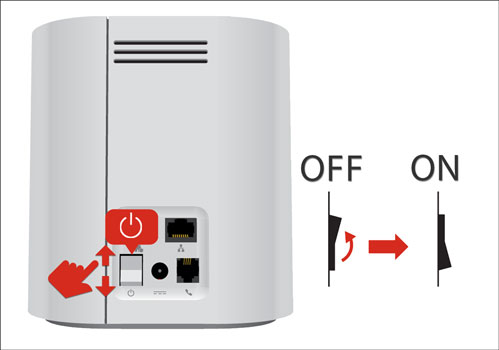 For additional info, check out these SmartHub & Verizon Home FAQs.