This smartphone doesn't offer a built-in 3.5 mm port. To listen to calls or music using a headset, the following options are available:
Use the included USB Type-C earbuds.
Use a Bluetooth® headset.
Connect a USB Type-C to 3.5 mm adapter (follow the instructions below).
Adapter not included.
Using an adapter, connect to the USB Type-C port on the smartphone (figure 1) then connect the headset to the 3.5 mm port on the adapter (figure 2).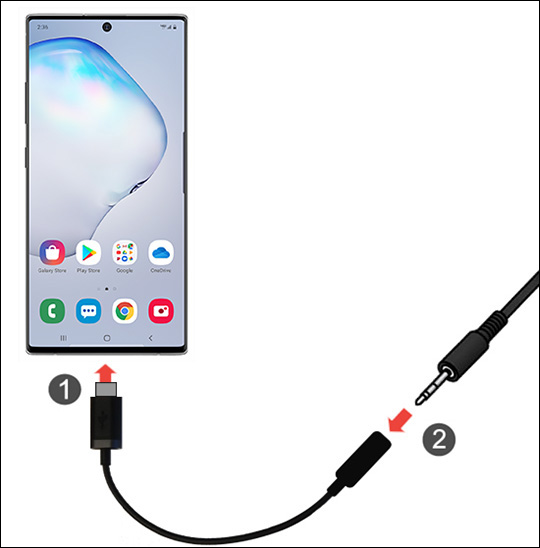 After connecting the included USB Type-C earbuds, you may be prompted to perform a firmware update.
Plug in your earbuds and then view the notification panel by swiping down from the top of the display.
Tap the drop down arrow next to 'Firmware update' in the notification panel:

Tap the Update button.

The firmware update downloads and is installed.