Step 1 Open the app menu
From the Home screen of your phone, tap the Apps icon or view your apps by swiping up from the bottom of the screen.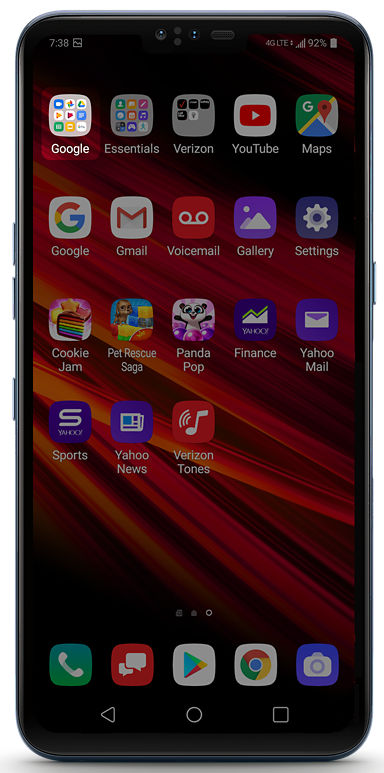 Step 2 Open Google Drive
Tap the Drive app. Your Drive app may be located in a Google folder.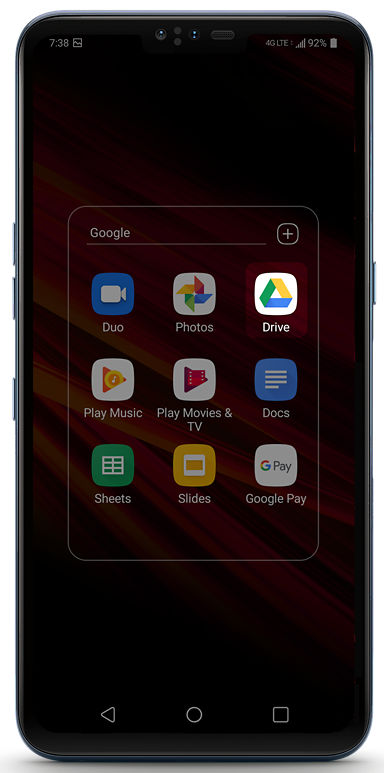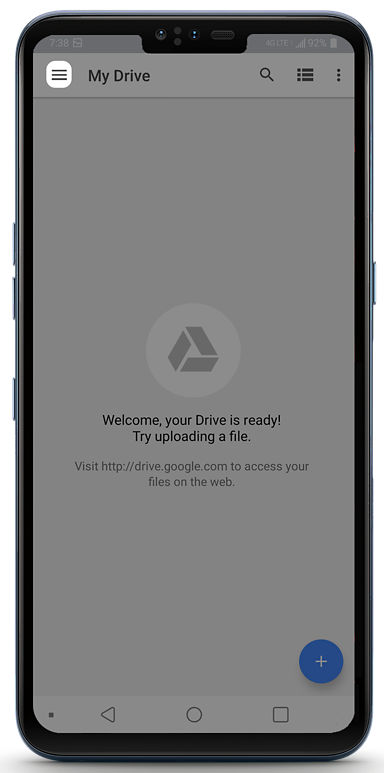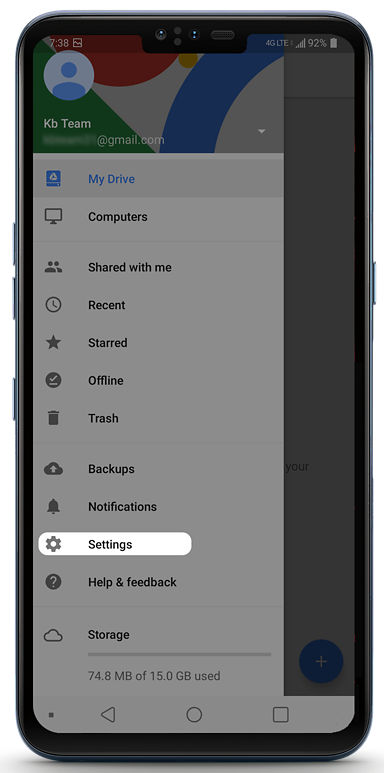 Step 5 Auto Add Photos
Under the "Google Photos" section, tap the Auto Add switch to turn on and allow photos to be backed up and restored.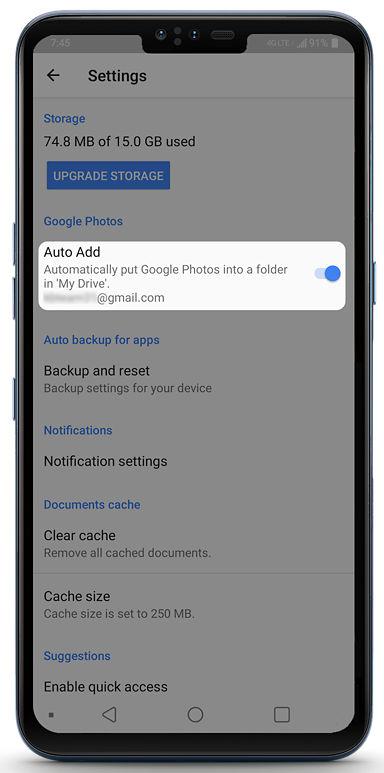 Step 6 Tap Backup and Reset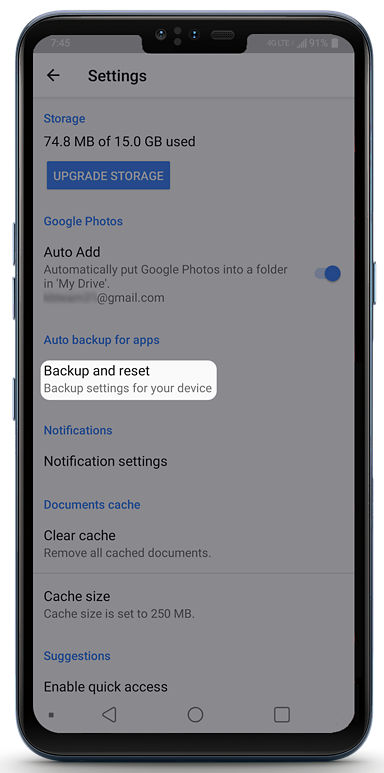 7
Tap Google Backup
Step 7 Tap Google Backup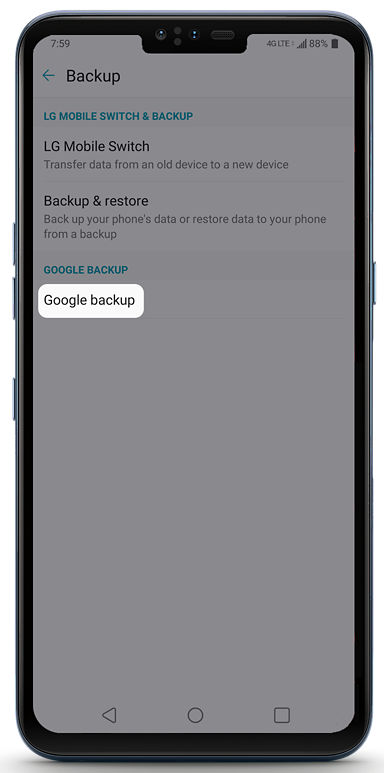 Step 8 Turn on Back up to Google Drive
Confirm Back up to Google Drive is turned on. If necessary, tap the switch to turn on.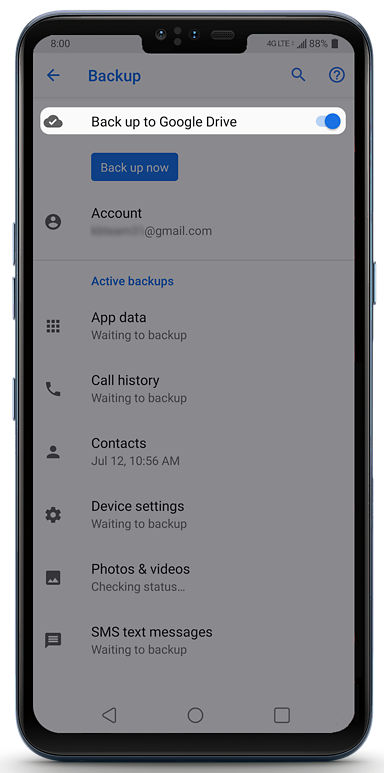 Step 9 Verify Google account
Verify your Google account is correct. If you need to change the account, tap Account, then tap the correct Google account name or add a new account.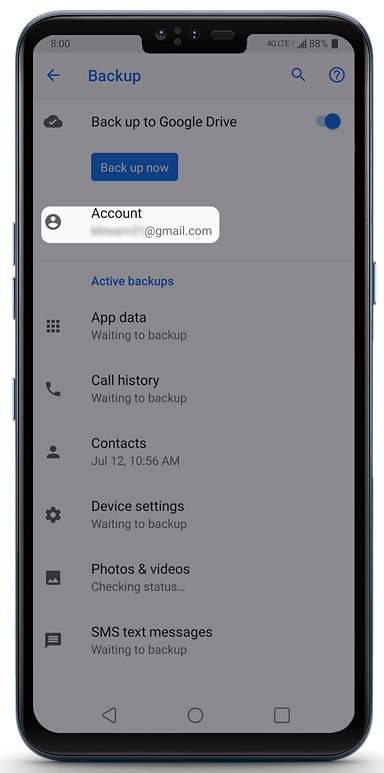 10
Tap App data
Step 10 Tap App data
Step 11 Turn on Automatic Restore
Confirm the Automatic restore switch is turned on. Tap the Back icon (upper-left) to return to the Settings page. If Automatic restore is turned off, tap the switch to turn it on.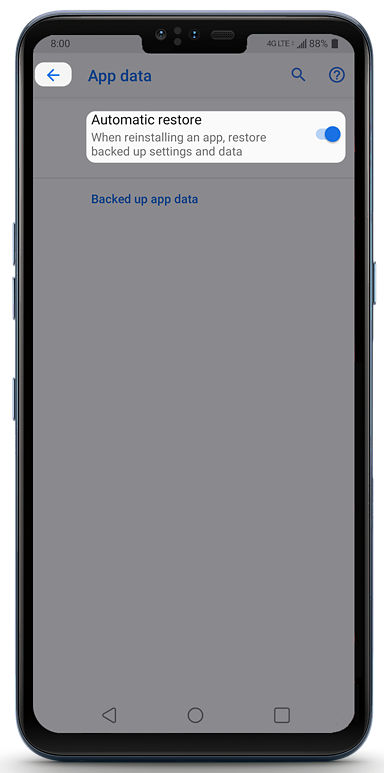 Step 12 turn-on-automatic-restore
Tap Back up now.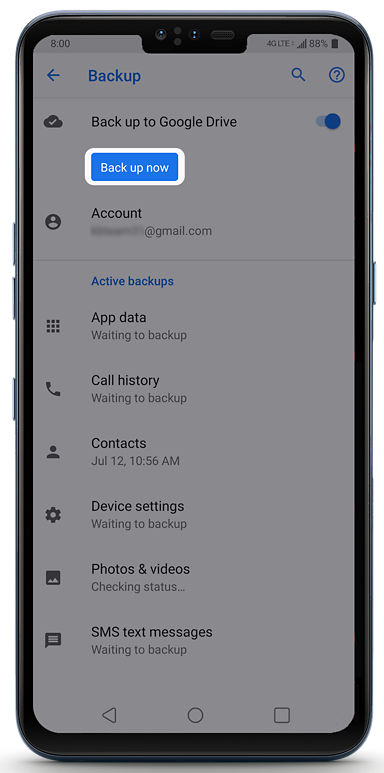 Step 13 You're all done
The timestamp updates once the content has completed backup. After setting up your new phone, follow these steps again to ensure you're backing up important content.