Verizon GizmoTablet™ Software Update
Verizon Wireless is pleased to announce a software update for your device. This software update has been tested to optimize device performance, resolve known issues, and apply the latest security patches.

Before you download:

Connect your device to a Wi-Fi network, or make sure it has a strong Verizon Wireless network connection.
Ensure your battery is fully charged before starting the software update.
System Update 3
The details:

Release date: 10/24/2019
Android Security Patch Level: August 1, 2019
Software Version: M1AJQ.T387VKVRU1BSI2

What's changing:

This software update brings the latest Android Pie OS (9.0) operating system, the redesigned Samsung One user interface, improved camera user experience and new features including Adaptive Battery, Digital Wellbeing, and Night Mode.

Android Pie OS (9.0) Update

Android Pie OS (9.0) harnesses the power of artificial intelligence to give you more from your tablet. Now it's smarter, faster and adapts as you use it.
Adaptive Battery
Get more from a single charge. Adaptive Battery learns how you like to use your tablet, so the apps and services you don't use as much aren't a battery drain.
App Actions
App Actions predicts what you're about to do so you get to your next task more quickly. For example, if you connect your headphones, the playlist you were listening to earlier is front and center.
Intuitive Navigation
Switch between apps and get to what you need more naturally by using gestures instead of buttons.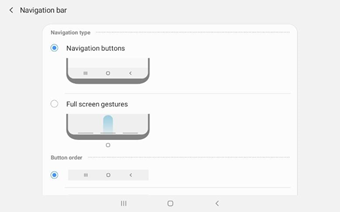 Digital Wellbeing

Great technology should help, not distract. Introducing a set of tools to help you learn how you use your tablet and make any adjustments you'd like along the way.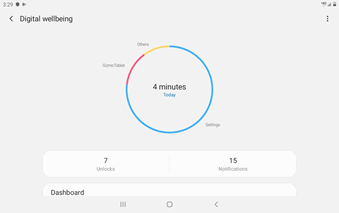 One UI : A brand new look and way to interact on your device

This update brings a fresh look and feel to your device with One UI, Samsung's new user interface. The newly redesigned interface makes one hand operation a breeze and boosts your productivity.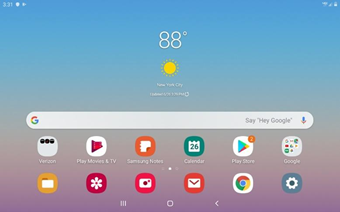 Night Mode

Turn on Night Mode to launch a darker theme friendlier to your eyes and battery.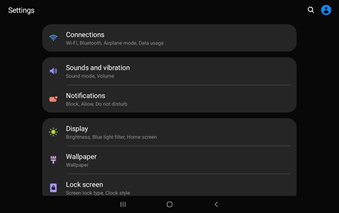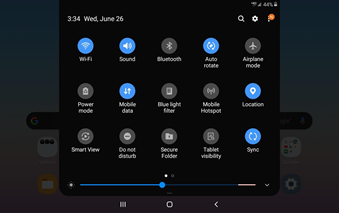 Next steps and additional links
Please allow additional time for the apps on your device to continue to download after the software update.
Android is a trademark of Google, Inc.