Welcome to Discounts by Verizon Wireless
Your portal to great savings on premium products & services on the largest high-speed wireless network in America.
Register your personal wireless account for a new discount.
Verizon Wireless offers you discounts on wireless products and services based on your employment or affiliation with an organization that has an agreement with us.
Renew an existing discount on your personal wireless account.
Your employment or affiliation status may change over time. Verizon Wireless will periodically ask you to validate your current employment status in order to ensure we have accurate information regarding the company you work for and the discount for which you are eligible. If you have changed employers, you may still be eligible for a discount through your new employer.
Start saving now by entering any Verizon Wireless phone number associated with your personal wireless account below.
If you are new to Verizon Wireless and have an employer issued work email address, you can enter the address below to check your eligibility status.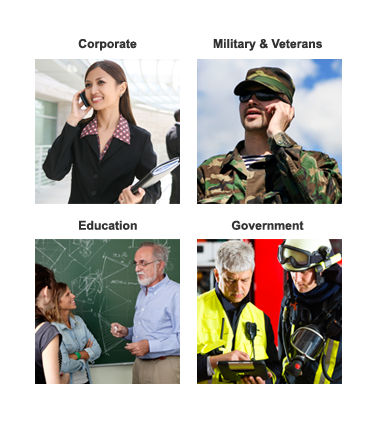 Choose an Option Below to Get Started:
Discounts apply to eligible plans and features. Prepaid service is not eligible for discounts through this program. Discount program and amounts are subject to change and may be modified or discontinued at any time.
Existing Verizon Customers
Log in to your account to validate your employment.
Not yet a Verizon customer?
Enter your work email address to check your discount eligibility.