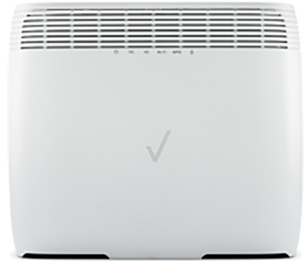 Notes:
This content is for 5G Home Internet. For Fios Home Internet, click here.
5G Home Internet service is currently offered in specific areas; click here to check for 5G coverage availability.
Battery Specifications
Up to 4 hours 'Talk Time'
Up to 1 day 'Stand by Time'
Battery Basics
A red x through the battery icon indicates that battery level is below 25%, or no battery is inserted.
Don't use a battery that hasn't been approved by the manufacturer, as this may damage the phone and/or battery.
Battery life depends on the network, signal strength, temperature, features, and accessories used.
It's common for batteries to be warm from use or charging. If the battery becomes hot to the touch, it's recommended to replace the battery.
Tips for extending battery life
Avoid exposing the battery to extreme heat and cold.
Charge and re-condition a battery after an extended idle period.
Keep your battery and the contact terminals clean. The contacts can easily be cleaned with a pencil eraser.
Use the battery. If possible, avoid letting your battery sit idle for long periods of time.