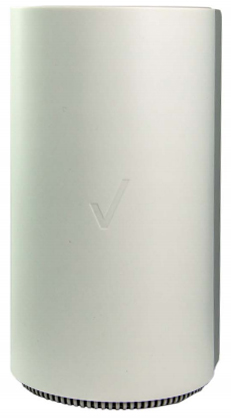 Notes:
This content is for 5G Home Internet. For Fios Home Internet, click here.
5G Home Internet service is currently offered in specific areas; click here to check for 5G coverage availability.

You can also change the network name or password from your My Verizon app.
Sign in to the Admin WebGUI.
From the Wi-Fi panel, click the Arrow icon .

From Wi-Fi, click the Primary Network tab.
From Settings, select any of the following to view or change settings and options:

Primary network name (SSID)
Security (i.e., None, WPA2-Personal PSK(AES), WPA /WPA2 Mixed Mode)
Password
Password must be 8-63 characters and is case sensitive.
Click the View icon to display the current password.
Alternatively, click Generate new password to have a password chosen for you.
If the Wi-Fi Password is changed, the network settings on any connected devices must be updated. If needed, select the appropriate operating system for help:
Broadcast primary network name (SSID)
Broadcast is enabled when a checkmark is present.
WPS
WPS is enabled when a checkmark is present.

Click Save changes (at the bottom).