To free up space if your device runs slow or crashes/resets, apps freeze when running them, or you can't save media, view this info.
From the Home screen, navigate: Settings

> General > iPad Storage.


The 'iPad' section at the top shows how much storage space is used out of the total available.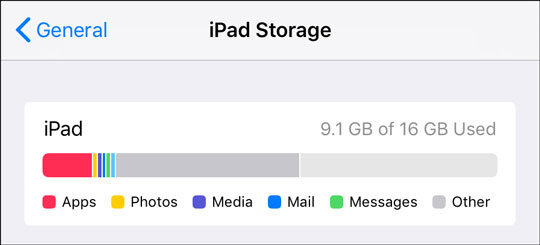 To free up additional storage space, unused items may be removed from the device such as:
Cache memory being used by your iPhone can be quickly dumped by turning your device off and then back on again.
To free up additional storage space, unused items may be removed from the device such as:

Music
Pictures or Videos

Deleted Pictures and videos are moved to the 'Recently Deleted' album and must be cleared to free up memory.

Messages