If you can't transfer pictures, music or videos between your device and PC, view this info on resolving conflicts.
Start Device Manager.
Windows 10

Right-Click Start > Device Manager.

Windows 8

Right-Click Start Screen > All Apps > Control Panel > System and Security > Device Manager.

Windows 7

Click Start > Control Panel > System and Security > Device Manager.
For detailed instructions and older operating systems, refer to Opening Windows Device Manager.
The following devices are normally installed:
Modems

Novatel Wireless Modem

Network adapters

Novatel Wireless Network Adapter

Ports (COM & LPT)

Novatel Wireless Application Port (COMx)
Novatel Wireless Status Port (COMx)

Universal Serial Bus controllers

USB Composite Device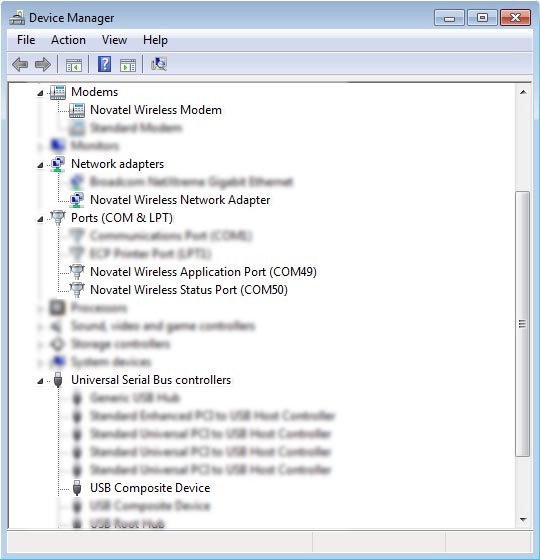 If a red X, yellow ! or yellow ? is displayed to the left of a listed device, a conflict is present and the drivers must be updated or reinstalled.


Driver conflicts may also be indicated by a device entry labeled Other Devices or Unknown.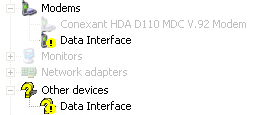 If a conflict is present:
Right-click the device then click Update Driver.
The device name may vary from the example given but the process is the same.

Click Browse my computer for driver software .

Enter C:\Program Files\Novatel Wireless\MiFi4510\Drivers into the search field then click Next.
The driver location can be entered manually or navigated to by clicking Browse.

Click Close.